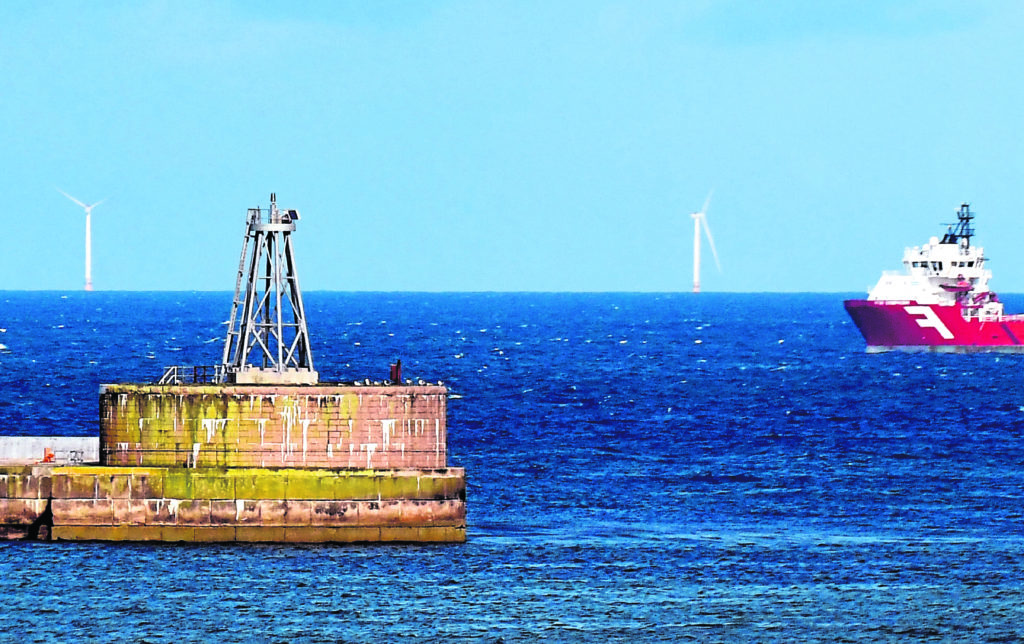 Some of the world's biggest energy firms are backing a new project aimed at addressing current barriers in the UK offshore wind market.
The second stage of the Offshore Renewable Joint Industry Project (ORJIP) programme, announced by the Carbon Trust, said it aims to reduce consenting risk, project maturation time, cost and the environmental impact of new and existing UK offshore wind farms.
The new four-year programme will be funded by public and private partners.
EDF Renewables, EDP Renewables, E.On, Equinor, Innogy, Marine Scotland, Red Rock Power, Shell, SSE Renewables and the Crown Estate and Crown Estate Scotland are all involved.
Paul Wheelhouse MSP, Scottish minister for energy, connectivity and the islands said: "As set out in our Programme for Government, we are committed to supporting research that will help address challenges with the sustainability of offshore renewables.
"Working collaboratively with others is at the heart of this and we welcome this partnership approach to strategic research that recognises interests across developers and public bodies, as well as the Scottish Government and our counterparts in the other devolved administrations."
The ORJIP programme will look to develop framework to identify, develop, initiate and conduct impactful, strategic research and development projects.
It's hoped it will also inform consenting authorities and offshore wind farm developers about the environmental risk that is associated with planned and existing offshore wind projects.
Jan Matthiesen, director of Offshore Wind at the Carbon Trust said: "It is clear that offshore wind will continue to play a critical role in decarbonising energy and helping to meet net zero ambitions set out by the IPCC.
"As outlined in the recent sector deal, the UK has committed to quadruple the amount of installed capacity. Increased ambition will bring new challenges, which will need a collaborative effort to address.
"The Carbon Trust is extremely excited to launch ORJIP Offshore Wind Stage 2, with the backing of key players across the industry.
"Stage 1 created a solid foundation to build on and we look forward to working with the partners to advance a progressive programme of research to reduce the consenting risk associated with offshore wind development."
Recommended for you

Big oil eyes South Korean offshore wind