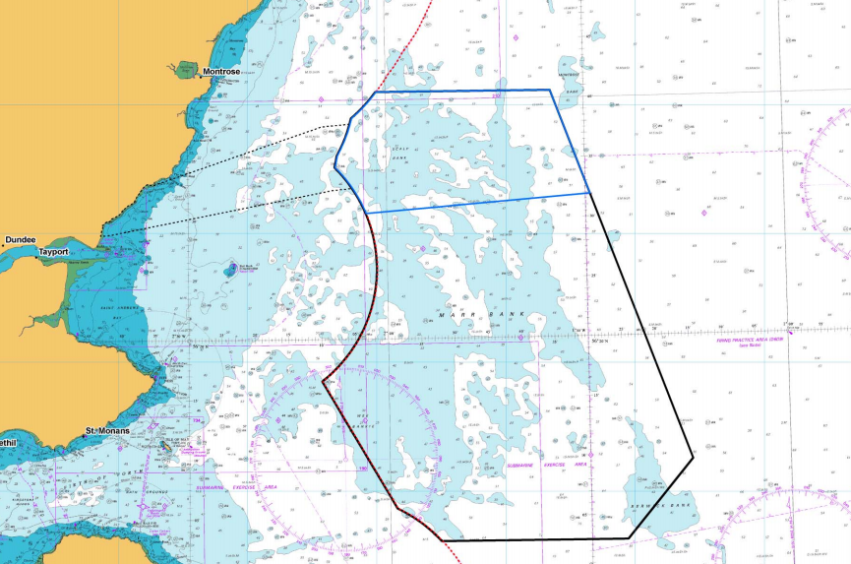 The developer of Scotland's biggest wind farm has confirmed that it plans to power millions of homes by building a clutch of giant wind projects off the east coast of Scotland.
SSE Renewables, operator of the 84-turbine Beatrice Offshore Wind Farm,  revealed it would look to build four more Scottish wind farms after its Seagreen Alpha and Bravo developments.
The firm said last night it would look to build five additional giant wind projects as part of phases two and three of the development off the coast of Montrose.
Seagreen Charlie, Delta and Echo will follow in phase two, while Seagreen Foxtrot and Golf will be completed in phase three.
With a total installed capacity of 2,610 megawatts (MW) the wind cluster will have the potential to provide enough renewable energy to power over 2 million homes.
SSE are understood to be looking at a completion date of 2024.
The combined number of wind turbines at the development would be 929, but advances in technology could reduce that number.
A SSE spokesman said: "Seagreen 2 & 3 are currently in the early stages of development.
"If consented these projects would be significant in scale, helping Scotland increase its leadership in offshore wind development whilst contributing to its net zero ambitions and creating opportunity for businesses across the Scottish and wider UK supply chain."
SSE took full control of the SeaGreen project after buyinh out out joint venture partner Fluor in a £118 million deal last year.
The utility firm now owns Seagreen Wind Energy Limited after gaining approval from Crown Estate Scotland, the body that manages the leasing of the seabed around Scotland.