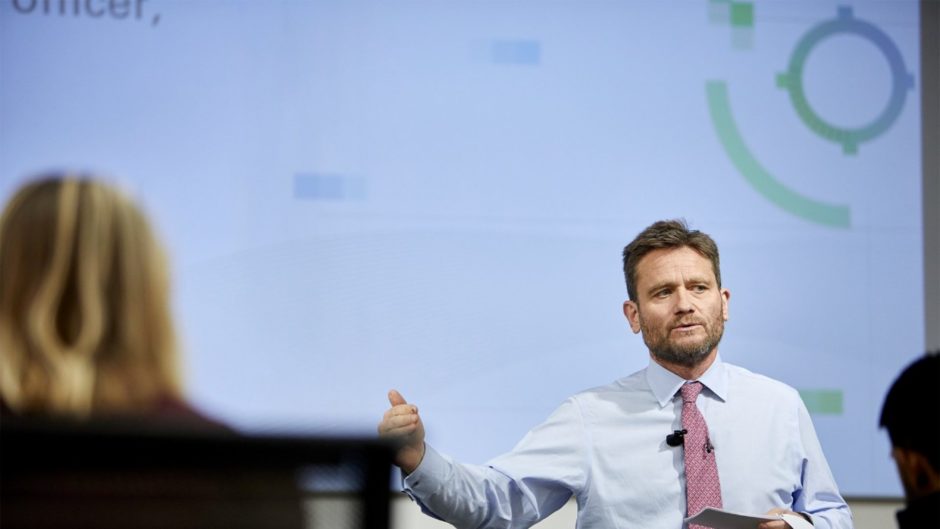 BP will unleash a fleet of drones and surveillance cameras to police its facilities for leaks of a potent greenhouse gas.
The UK energy giant will continuously monitor and measure methane emissions at all of its new, major global projects using a range of gadgets, including gas cloud imaging instruments.
A number of existing facilities are also being retrofitted with fixed detection gear as part of a wider crusade by the firm to reduce its impact on the environment.
BP also revealed that a drone equipped with a methane sensor had flown from Papa Stour in Shetland to the Clair Ridge platform and back.
The aircraft live-streamed data collected during the 115-mile round trip, which BP claimed was the longest UK commercial drone flight ever recorded.
The methane sensor used technology originally designed by Nasa for its Curiosity rover, which is looking for signs of life on the Mars.
BP and its peers have come under pressure from climate change activists and shareholders who want the firm to devote more of its budget to renewable energy.
Protestors targeted the company's annual general meeting in Aberdeen in May and delayed a rig destined for its Vorlich field in the central North Sea in June.
Gordon Birrell, BP's chief operating officer for production, transformation and carbon, said yesterday that the company was taking action to support the transition to net-zero emissions.
BP's board and more than 99% of shareholders supported a resolution at the AGM calling for the company to show how its strategy fits in with the Paris climate goals.
The firm has also created a £75 million fund for projects aimed at lowering emissions from its upstream activities, and linked the bonuses of 36,000 employees to the achievement of emissions targets.
The firm has been focusing on snuffing out leaks of methane, thought to be more harmful than carbon dioxide, for several years. Less than 0.2% of the methane BP produces is lost as emissions, much better than the industry average of 3.2%, according to Mr Birrell.
Mr Birrell "deeply believes" BP will play a "big part" in the energy transition and keep hold of its social "licence to operate".
He said the world needed to produce more energy to meet growing demand, but was "not on a sustainable path" – with carbon emissions rising by about 2% last year.
BP has a three-point strategy to help tackle its own leaks. Firstly, gas needs to stay in pipes, which means investing about £1.2 billion every year on maintaining and inspecting equipment.
If leaks are detected, they must be measured to make sure the biggest releases are prioritised. Finally, the leak has to be fixed.
BP has done a lot of work on the second step. Mr Birrell said methane was difficult to pinpoint and that most emissions reported in corporate accounts were just estimates, not accurate measurements.
BP was "determined to solve that problem", he said, adding: "There are lots of challenges, but if we lean into these challenges, they will turn into opportunities."
Mr Birrell said it was difficult to predict how many existing facilities would be retrofitted with continuous methane monitoring gear, because various partners would have a say in what happens at those sites.
Mr Birrell also said the use of long-distance drones for detecting leaks on offshore platforms was a "game changer".
Lots of precautions have been taken to make sure the drones do not crash into other aircraft or installations.
They will fly at low altitude and have a "return-home" fail-safe, Mr Birrell said.
TECH HOLDS THE KEY
Amazing technological advances have raised hope that the switch to a net-zero energy system is possible, a climate change expert said yesterday.
Stephen Pacala, director of Princeton Environmental Institute, said he would not have believed such a drastic transition was possible as recently as five to 10 years ago.
But Mr Pacala now believes that such a jump can be achieved due to the "spectacular advances" humanity has made in "the technological space".
He was talking at BP's technology showcase in London yesterday, despite not being physically present.
A hologram version of Mr Pacala was beamed into the room.
Morag Watson, vice-president of digital innovation at BP, said the firm is now using gadgets that did not exist three years ago to tackle emissions.
Pratima Rangarajan, chief executive of the Oil and Gas Climate Initiative, said carbon capture and storage would be vital in the battle to decarbonise oil and gas, but also other industries, like power, cement, steel and chemicals.
Recommended for you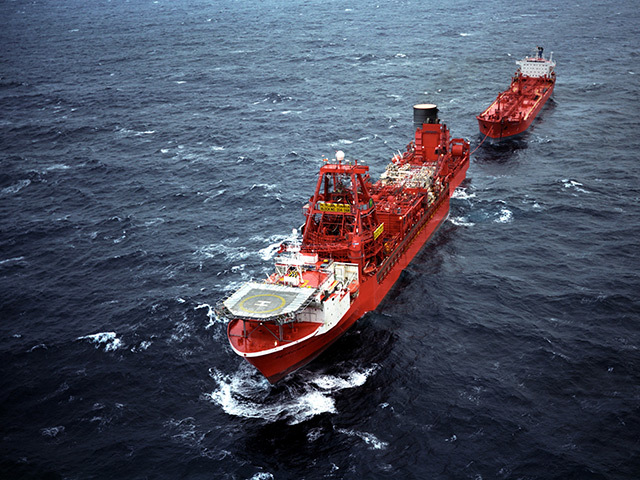 The FPSO is away, but will the BP Foinaven field be redeveloped?