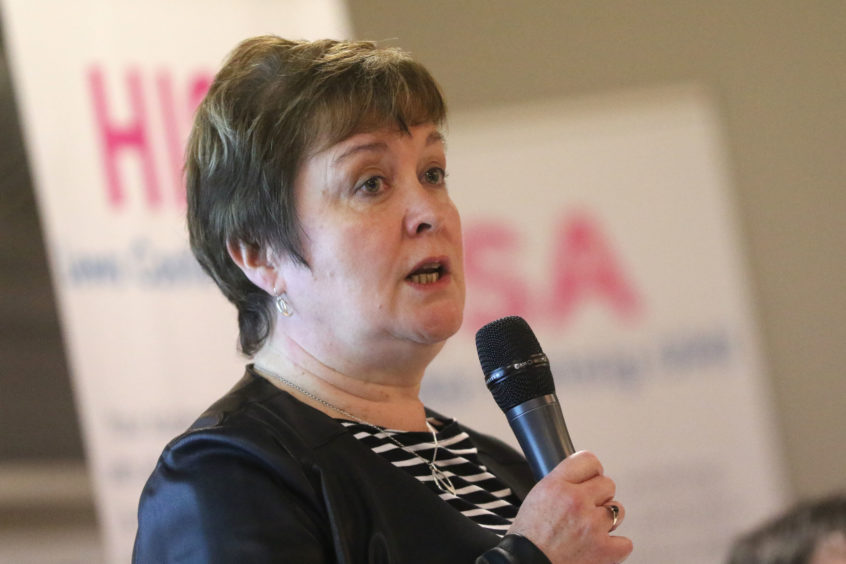 A Highland MSP has criticised the UK and Scottish Governments over a lack of renewable energy investment after a new report claimed some of Scotland's most rural regions have been left behind as funding sources "tighten".
Rhoda Grant, regional Labour MSP for the Highlands and Islands, was reacting to the Scottish Council for Development and Industry (SCDI) rural economy report, which claimed some rural communities are "lagging behind" others as the impact of big renewable projects begins to take effect.
As some areas of the Highlands benefit from onshore and offshore wind farm developments, Ms Grant said it was important other rural communities are not "left flagging by the lack of investment".
The new SCDI report said "better planning" of projects should be implemented so that the "benefits and burden are not solely borne by one area over another".
Ms Grant said the UK Government needs to "get itself into gear" on the issue, adding that the current Scottish Government approach was also "not good enough".
She claimed remote islands had been especially disenfranchised due to a lack of interconnectors linking them to the mainland.
Ms Grant said: "The renewable source of energy that could be created on Scotland's remote islands is colossal and yet this rich source is being missed because lack of interconnectors are holding back this much-needed growth.
"The Scottish Government is not taking much of a lead to unlock this valuable green energy, and, as the report points out, rural communities have been left flagging by the lack of investment.
"It's not good enough, Scotland has so much potential and it's not being realised."
The Scottish Government refused to comment on the issue.
The Orkney Islands has been described as the site of a recent "revolution" in marine energy thanks to a number of high profile projects.
Orbital Marine Power's reported an industry benchmark last August as its SR2000 tidal turbine generated a record amount of power.
Nova Innovation also recently completed a project at Bluemull Sound on Shetland aimed at reducing the cost of the technology by 30%
Fraser Grieve, SCDI regional director of communications, said it was essential that Scotland create "longer term pipelines" to deal the many "peaks and troughs" between big wind projects.
He added: "There's a lot more that rural areas can contribute and real opportunities if we get this right."
Recommended for you

Highlands jobs boost with £200m investment from Japanese firm