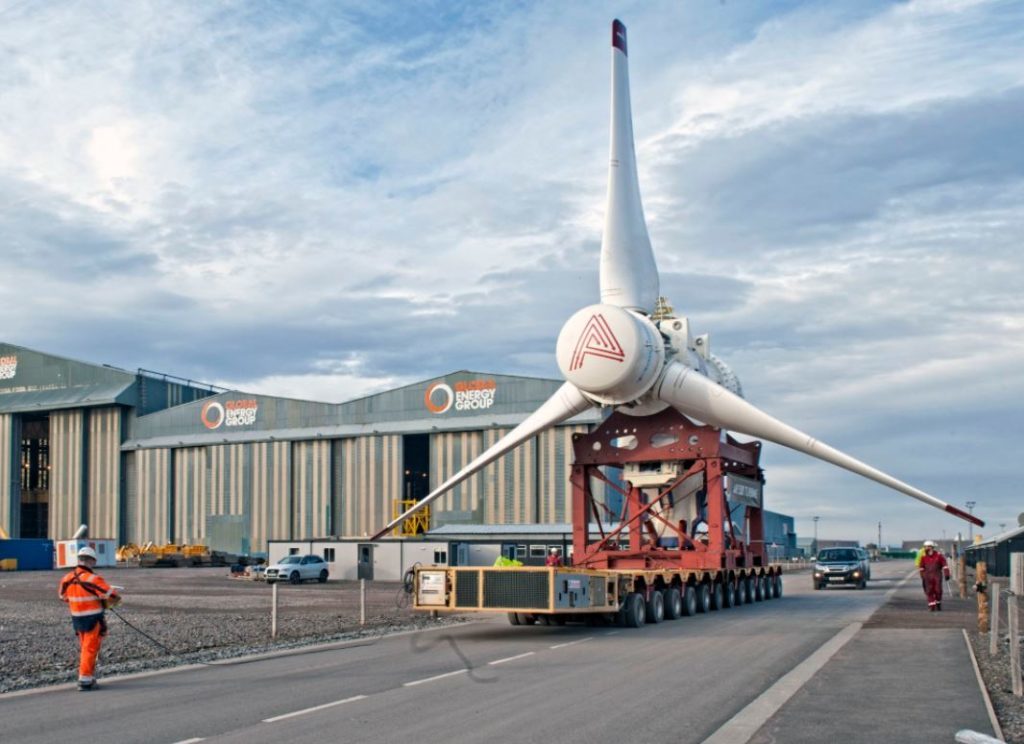 Simec Atlantis Energy remains in "a good financial position" despite reporting more than £3 million in pre-tax losses for the first half of 2019, according to the boss of the Highland tidal firm.
Tim Cornelius, chief executive of tidal energy firm Simec Atlantis, said today's unaudited half year results failed to take account of an additional £5m cashback it received during the stalled takeover of Green Highland Renewables (GHR) in July.
He said the inclusion of those numbers meant "cash is good and spending is absolutely in line with expectations".
Simec Atlantis Energy's pre-tax losses jumped to £12.4m for the first period of 2019, an increase from £9.1m for the same period last year.
But revenues were up slightly at nearly £2 million and net cash from operations experience a near £3m increase.
Simec, a member firm of GFG Alliance, announced that it would pay Simec Atlantis Energy £5 million to "extricate" itself from a deal to buy Highland hydro firm GHR.
The payout all but scuppered Simec Atlantis Energy's proposed £124.7m takeover plans for the firm.
Mr Cornelius said the additional  funding on the restructuring on the GHR deal was "not included" in yesterday's numbers.
In May, Simec Atlantis revealed its AR2000 tidal generation system, the largest and most powerful tidal turbine in the world, would be built in the Highlands.
The multi-million project, due to begin at the end of the summer, will be undertaken in partnership with international energy giant General Electric (GE).
Mr Cornelius added: "The performance of the MeyGen tidal power array during 2019 is testament to our investment and belief in the commercial scale prospects of tidal power to date.
"Reliable, predictable revenue generation from energy extracted in an environmentally benign manner.
"We now look forward to working with government and industry to deliver the next phases of MeyGen in partnership with world leading data centre operators and the local community in Caithness."
Recommended for you

Updated: MeyGen owner Simec Atlantis shares drop on fundraising