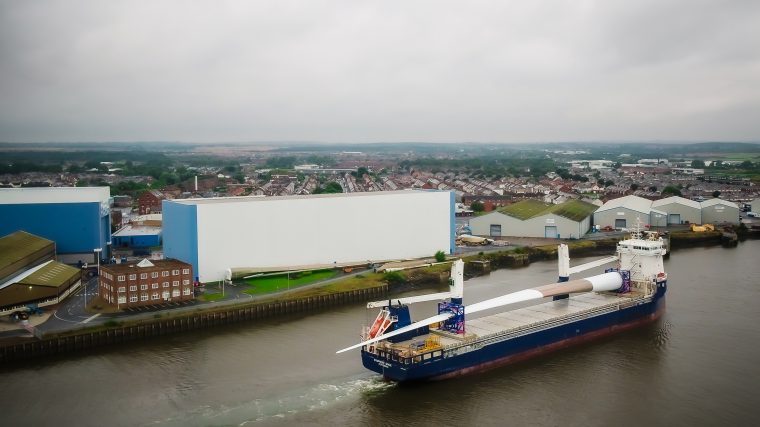 Danish offshore wind giant Orsted will use the world's current "most powerful turbine" at two US offshore wind projects, according to supplier GE Renewable Energy.
The offshore wind developer will use the Haliade-X 12 MW wind turbines at its proposed at its Skipjack 120 megawatt (MW) project off the coast of Maryland and its 1,100 Ocean Wind development off New Jersey.
The Haliade-X 12 MW turbine blade has 220-meter rotor and a 107-meter blade designed by LM Wind Power.
The deal with GE Renewable Energy is still subject to final agreed and signed contracts and all required project approvals.
Skipjack is planned for commissioning in 2022, with Ocean Wind slated for 2024.
Martin Neubert, executive vice president and chief executive of Orsted Offshore, said: "We look forward to introducing the next generation offshore wind turbine to the market.
"For decades, Orsted has pioneered the introduction of new technology and new suppliers which has been fundamental to drive down the cost of electricity, and today offshore wind is a competitive source of homegrown clean energy that can help countries and states achieve their climate targets while creating long-lasting economic activity.
"We are delighted to see GE's long-term commitment to offshore wind and to partner with them on our Mid-Atlantic cluster."
Orsted took in £4 billion in revenues in the first half of this year alone and it has 11 operational wind farms in the UK.
It also has a number of huge wind developments in construction in the UK, including Hornsea One, Two and Three.
Jerome Pecresse, president and chief executive of GE Renewable Energy, added: "We are truly excited to be selected preferred supplier with the most powerful offshore wind turbine on the market by the global market leader.
"Offshore wind is a high-growth segment for our company, and like Orsted, we are enthusiastic about the potential of offshore wind, both in the US and globally.
"As this announcement demonstrates, our significant investment in technology innovation, which leverages all appropriate resources within GE, positions us to help our customers lower the cost of energy produced by clean, abundant, reliable offshore wind.
"We thank Orsted for their trust and commitment."
Recommended for you

Moray West wind farm picks suppliers for offshore substation platforms