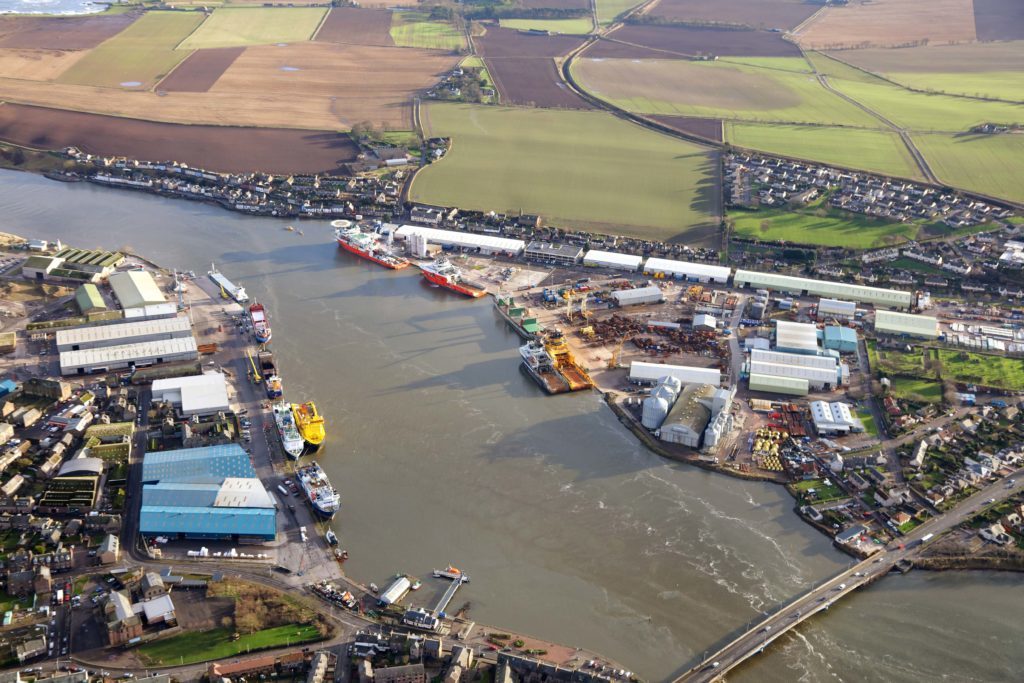 Energy firm SSE Renewables has announced that it will use Montrose Port as its operations and maintenance base for the construction of its giant Seagreen Offshore Wind Farm.
The 120 turbine project, which is expected to have a £6 billion lifetime investment, could bring thousands of jobs to the area during the construction phase.
It is also understood that up to 410 jobs could be created to operate the wind farm, according to the most recent socio-economic study commissioned for the project in 2018.
Planned 16 miles off the coast of Angus, Seagreen Phase 1 will be the most powerful wind farm in the UK once finished.
It should produce enough energy to power 40% of all households in Scotland.
John Hill, Seagreen project director, said: "The Operations and Maintenance base will play an important role in the day-to-day running of Seagreen and we're pleased to confirm Montrose as our preferred home.
"Maintenance activities will be overseen from Montrose Port by our team to ensure the project is able to deliver clean, renewable energy reliably and safely on a day-to-day basis."
SSE Renewables, operator of the 84-turbine Beatrice Offshore Wind Farm, will also look to build two more more Scottish wind farms off the coast of Montrose after its 1.7 gigawatt (GW) Seagreen Phase 1.
With a total installed capacity of 2,610 megawatts (MW) the wind cluster will have the potential to provide enough renewable energy to power over 2 million homes.
SSE are understood to be looking at a completion date of 2024.
Montrose Port Authority Chief Executive, Tom Hutchison, said: "We are absolutely delighted that SSE Renewables has chosen Montrose Port as its Operations and Maintenance base for this landmark project.
"Reflecting our consistently flexible approach and long-term diversification strategy, SSE Renewables' decision also represents an outstanding opportunity for the local supply chain network and will result in the creation of a number of jobs in the area."
According to Seagreen Wind Energy, the term of the site lease with the Crown Estate will last 50 years with the operational lifetime of the project expected to be 25 years.
The project will be conducted in three phases and will look to fit jacket and monopile structures.
John Hill added: "A project of Seagreen's scale requires a huge investment and our aim is to utilise local, Scottish and UK based suppliers where possible during development.
"We believe that Seagreen will be Scotland's largest ever offshore wind farm and is one of Scotland's most significant construction projects to date representing a lifetime investment of £6bn."
Recommended for you

Developers battling issues at major Scottish floating wind farm