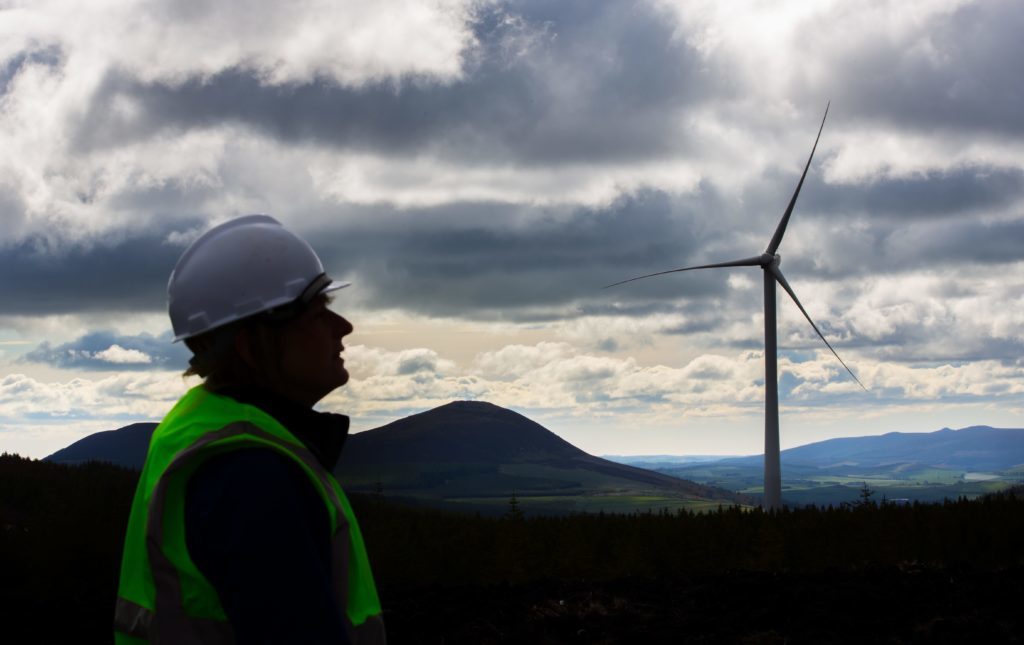 Swedish energy firm Vattenfall is set to take proposals for a second Aberdeenshire wind farm to local residents in a bid to move the project forward.
The 70 megawatt (MW) Clashindarroch II development will consist of 14 turbines, each almost 600 feet in height.
The project will be close to Vattenfall's operational Clashindarroch Wind Farm, which opened in 2015, near Huntly in Aberdeenshire.
Vattenfall said it wants locals to review and discuss the latest project plans.
A number of dates have been set in December.
Initial proposals laid out plans for 16 turbines at a height of 492 feet, while new plans will see only 14 turbines but at an increased height of 590 feet.
If plans are successful, the wind farm could generate enough energy to power 150,000 homes each year.
By comparison, the first Clashindarroch project, built in 2015, supports 18 turbines and powers up to 27,000 homes annually.
Alison Daugherty, project manager at Vattenfall, said: "We look forward to meeting with local residents once more to discuss Clashindarroch II.
"Members of the project team will be on hand to answer questions about our proposal.
"We also hope to discuss local benefit opportunities that could be developed through the project, building on the existing community and supply chain successes created by Clashindarroch Wind Farm."
Vattenfall will share the latest project information at the meetings ahead of an expected planning submission to the Scottish Government in the coming weeks.
Ms Daugherty added: "Scotland has ambitious plans to tackle climate change, and we hope this project can further boost its renewables production at a time when so many are concerned about the impact of a heating planet."
The events will be held at the following locations, dates and times:
Glass Hall, Haugh of Glass, AB54 4XX, Monday 2nd December, 3pm – 7pm
Fourteen, The Square, Rhynie, AB54 4HD, Tuesday 3rd December, 3pm – 7pm
The Gordon Arms Hotel, The Square, Huntly, AB54 8AF, Wednesday 4th December, 3pm – 7pm
Recommended for you

ScotWind – Who's in the running with the results due imminently?