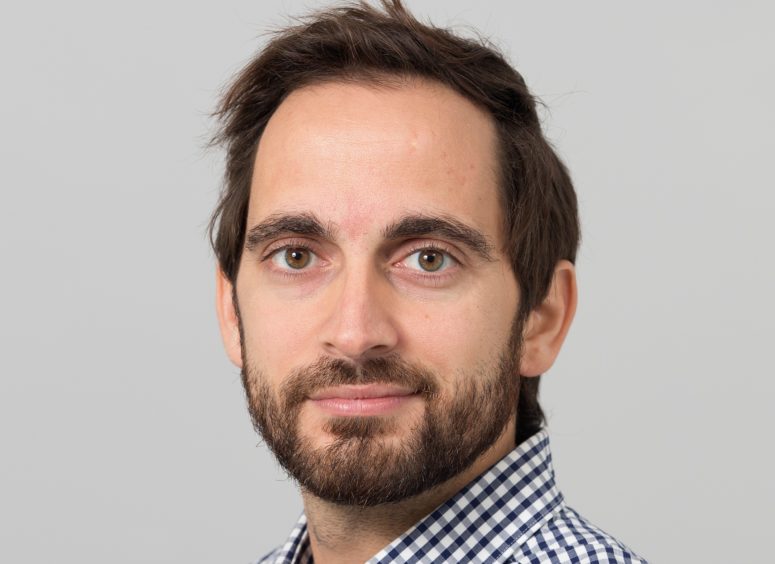 Ambitious offshore wind goals set out by the EU Commission must now be embraced in Scotland, an energy trade body has said in response to a new report.
The WindEurope report published yesterday concerns the ten connected North Sea countries who coordinate their work on offshore wind with each other and the EU Commission.
It claims goals for offshore wind – between 230 and 450 gigawatts (GW) by 2050 – are achievable provided the right investments in electricity grids and governments take the correct approach to maritime spatial planning.
Trade body Scottish Renewables said last night that while the plans are "very ambitious" they must be embraced if Scotland and Europe are to impact on climate change.
Fabrice Leveque, senior policy manager at Scottish Renewables, said: "Scotland's seas have some of the best wind resource in Europe and offshore wind turbines give us the capability to capture it, creating economic and environmental benefits for Scotland and helping meet our emissions targets.
"These new figures are very ambitious, but demonstrate the kind of thinking which countries across the world must now embrace if we are to deploy more renewable energy solutions to tackle the climate emergency."
The report also concludes that 212 GW should be deployed in the North Sea, 85 GW in the Atlantic, including the Irish Sea.
The UK alone would look to deploy 80 GW, with capital expenditure rising from just over £5 billion in 2020 to almost £20bn in 2030.
RenewableUK's director of strategic communications Luke Clark added: "It's right to scale up our offshore wind ambitions to address the climate emergency facing all of us.
"There's a stark warning today from the UN about the urgent need for deeper and faster cuts in emissions to stop dangerous warming.
"Offshore wind can deliver the massive volume of clean power we need, and innovative floating wind projects will play a key role in our ability to generate in deeper waters much further from the shore."