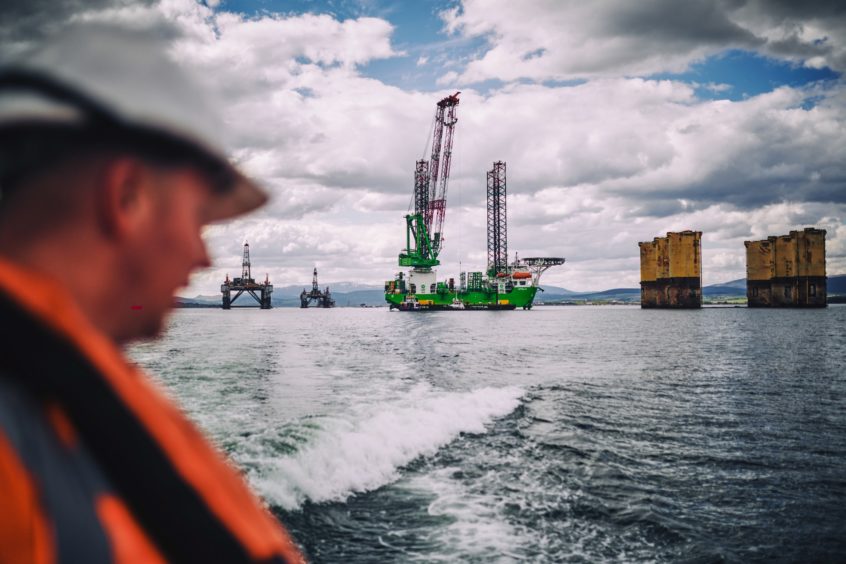 Apollo, of Aberdeen, said last night the award of a six-figure contract from Wave Energy Scotland will make a "big difference" to the firm.
But the deal to develop connection systems for wave machines is not its first, according to its business chief.
Fraser Graham, Apollo business development manager, said the deal "helped focus" Apollo's work within the energy transition.
The contracts were awarded this week as part of a more than £2 million project to find oil and gas firms able to quickly and easily connect wave energy devices at sea.
Mr Graham said: "Actually, the second job we ever did as a company nine years ago was in renewables so we like to think that we've been on the front foot on this.
"It is definitely getting a bit more focused now, especially with the pace of the energy transition.
"This type of contract is core to a company like ours and it will make a big difference."
Seven winning firms have three months to deliver feasibility studies on their proposed technologies.
The companies will then compete to design and build and test their concept.
Scotland's Energy Minister Paul Wheelhouse said: "The response to this call from companies outside the wave energy sector – in particular established players in offshore engineering – has been remarkable and strengthens the links between sectors which are hugely important to the future of the Scottish economy, the energy supply chain, and our efforts to tackle the global climate emergency.
"We have seen a decisive shift in recent years towards investment in low-carbon forms of energy technologies, and this continues with the move to develop marine energy resources."
Earlier this month, Apollo was involved in connecting a wave energy converter device in Pembrokeshire.
The mWave device sits below the ocean surface like a fully submerged reef.
Mr Graham added: "We've already been working in wave power but it's impressive to see it happening in Scotland and this just cements us as being firmly involved in the energy transition – and testament to the work we're already doing.
"I think the energy transition is being pushed fast now and it's becoming a big part of our business.
"We see where it's going and where it has to be, and we want to be a part of that."
Recommended for you

ETZ plans leave locals feeling 'angry and disappointed'