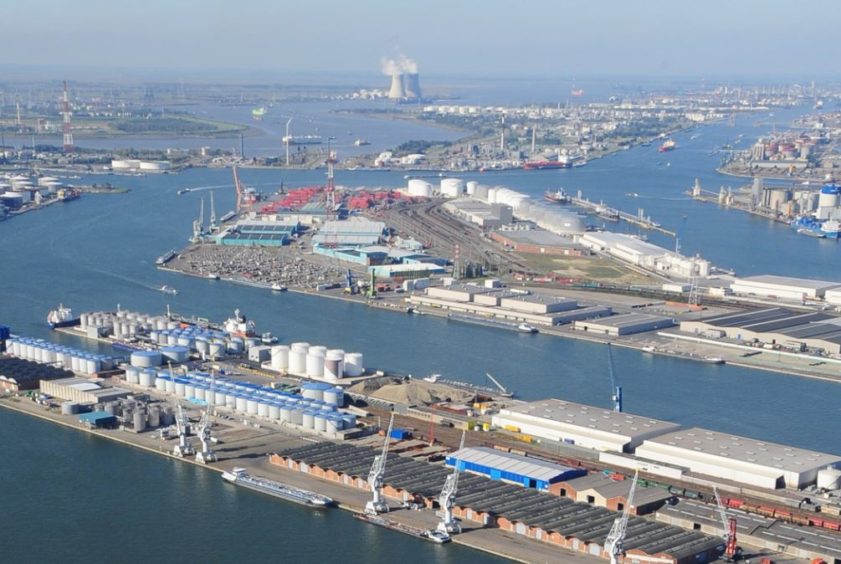 A host of firms including Ineos, Total and ExxonMobil are collaborating on plans for a carbon capture, use and storage (CCUS) site at the Port of Antwerp.
In a statement, the Belgian port – the largest energy and chemicals cluster in Europe – described itself as the "ideal location" for such a facility to reduce emissions.
A consortium of eight companies, also including Air Liquide, BASF, Borealis, Port of Antwerp and Fluxys, have signed an agreement to produce a feasibility study into a CCUS site.
The facility would be "open access" and available to the entire industrial community at the port.
The first phase of studies is expected to take a year to complete, assessing the development of a site to use CO2 for industrial applications.
CCUS, the process of storing emissions underground and using CO2 as a raw material, is considered vital for achieving targets to achieving global climate change targets.
Antwerp does not have geological formations for storing emissions underground so the "storage" aspect would need to include international collaboration and putting CO2 transport infrastructure in place.
The port and its partners submitted applications to the European Commission earlier this year on two projects to be registered as "common interest", to investigate potential link ups with a CO2 transportation development in Rotterdam and Norway's Northern Lights CCS development.
A decision on those applications is expected by the end of the year and feasibility studies will follow if they are approved.
Port of Antwerp chief executive Jacques Vandermeiren said: "In addition to making use of sustainable energy sources and raising the energy efficiency of production companies, CCUS can make an important contribution in the transition to a sustainable, lower emissions, circular economy in the port.
"In our role as community builder we aim to make a practical contribution towards this. If such joint infrastructure can be realised then it will benefit the entire industrial community in the port."
Recommended for you

Shell explores joint venture for open-source CCUS in China