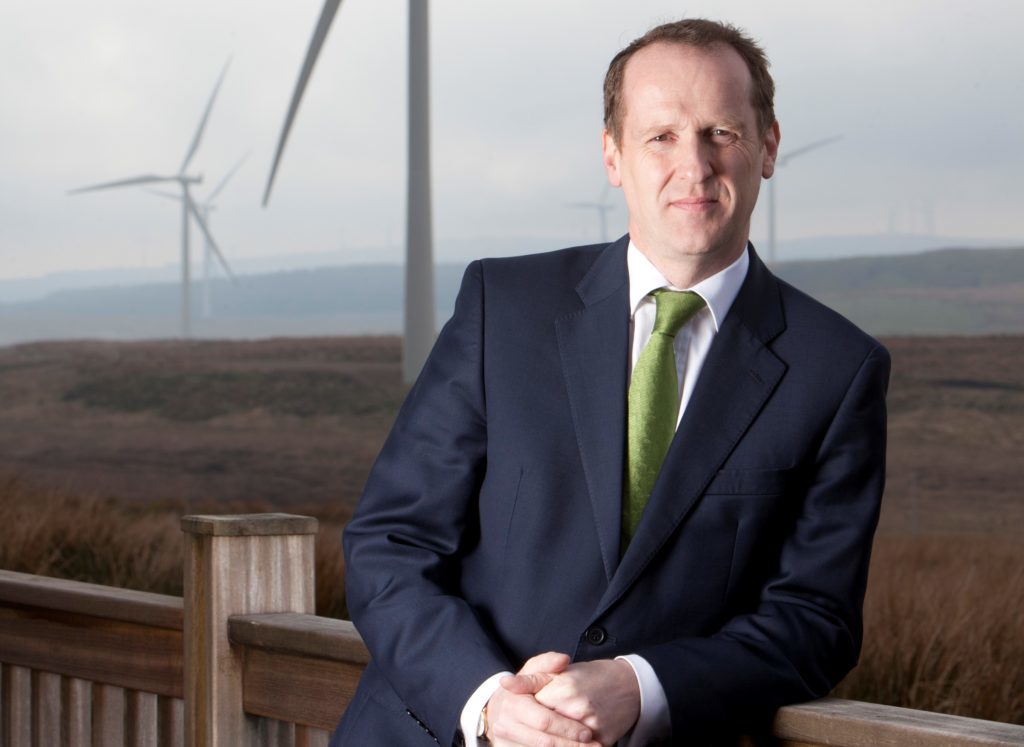 A new clean energy electricity tariff from ScottishPower can "speed up the drive" to net zero, according to the firm's chief executive.
Keith Anderson, CEO of ScottishPower, said his firm currently generates enough electricity to power 1.5 million homes.
He also claimed that his firm invests more than £7 million each working day to ensure clean energy reaches customers.
Scottish Power yesterday committed to supply 100% of all fixed price tariffs from the firm's UK offshore wind farms.
Mr Anderson said this was part of his firm's decision to support the UK's transition to a zero carbon future.
He said: "Anyone who signs up for our electricity on a fixed-price tariff can be confident that they are buying 100% green electricity – all of it is sourced from our wind farms.
"More than that, they will be contributing to building the next generation of renewable energy, because money made from these tariffs will go into developing new wind farms and other green generation projects.
"With an increasing number of green tariffs in the market, it's important that consumers understand how 'green' their tariff is in terms of supporting the UK renewables industry."
Scottish Power currently has around 34 operational onshore wind farms in the UK, with a clutch of offshore wind farms either in the planning, development or construction phase in England.
Most of its onshore wind potential is based in Scotland.
The firm was unsuccessful last year in a bid for a UK Government contract to build a Scottish offshore wind farm.
Mr Anderson added: "This isn't about playing games with bits of paper or certificates.
"This is the real deal – customers buying energy from renewable sources and helping us to build even more."
Recommended for you

Iberdrola opens 'world's largest' green hydrogen plant in Spain