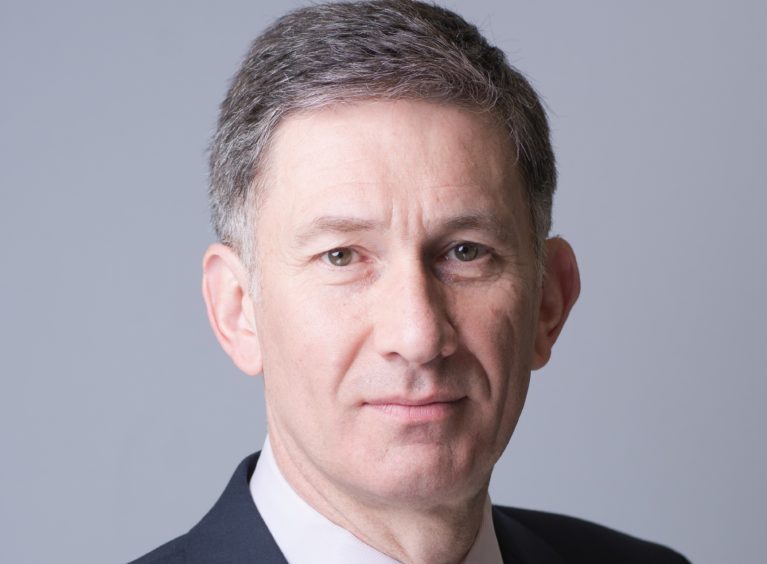 News of a potential equity investment by French oil firm Total in a giant Scottish offshore wind project sends a "message" to other oil majors, a top energy analyst has said.
Adam Forsyth, head analyst at Longspur Research, believes any future deal between Total and Seagreen Offshore Wind Farm developer SSE Renewables "makes a lot of sense".
He added that it also "fits" within many oil majors' current knowledge and skills.
Bloomberg reported last week that Total is among the final bidders for a stake in the £5.7 billion Seagreen project, due to be build off the coast of Montrose.
Shell are also understood to be one of the final interested bidders.
Total said last night it doesn't comment on speculation.
But an SSE spokesman said he could "confirm plans are in place to progress an equity stake sell-down in Seagreen".
Mr Forsyth said a deal of this size would be "helpful" in convincing North Sea firms that offshore wind was a bankable sector.
He said: "I think with the various entities from the turbine manufacturers to the specialist vessel operators it can be a positive, a lot of that skillset is already there and is actually a positive for UK plc.
"But I think that perhaps it's more about the messaging to other oil majors that this sector is not a bad place to put your money.
"It is the future. That looks to be the message."
Mr Forsyth also said he isn't surprised by the potential deal, due to Total's investments elsewhere and the firm's interest in upcoming ScotWind offshore leasing round.
He said: "Total have been fairly active amongst all the oil majors and certainly on the front foot in terms of moving into new energies.
"I would see this as a continuation of that – it makes a lot of sense.
"It also doesn't surprise me to see oil majors accelerating their move into these areas, offshore in particular, where the scale fits with their experience and skills."
Recommended for you

PD&MS wins three-year deal to support Vattenfall offshore wind farms