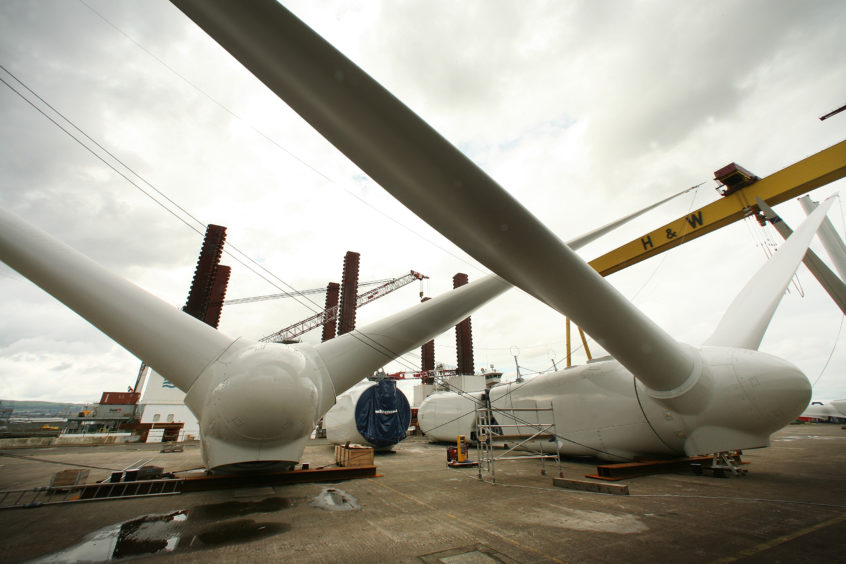 Global wind turbine orders reached almost £60 billion in 2019, according to new research by Wood Mackenzie (Woodmac).
The research firm claims that of the £60bn total, which equates to around 100 gigawatts (GW), more than £19m came in the fourth quarter of 2019.
Global wind turbine order intake increased by 8.4GW in Q4 2019 and 39GW for the full year, Woodmac said.
The lion's share of the increase came from China, with developers ordering 50GW of capacity last year.
Worldwide offshore order intake reached 17GW last year, with orders in China accounting for 76% of total demand.
Luke Lewandowski, Wood Mackenzie research director, said: "Demand in China was primarily driven by the expiration of the feed-in-tariff (FIT) but was also enabled by new transmission capacity and the easing of red warnings in Northern provinces.
"A nearly 2GW surge in offshore orders in Taiwan last year – and to a lesser extent in Vietnam – resulted in firm offshore wind turbine order intake in Asia Pacific, excluding China, exceeding offshore order intake in Europe for the first time within the annual period."
Developers globally ordered more than 1GW for seven different onshore turbine models rated at 4 megawatts (MW) or higher last year, according to Woodmac figures.
Mr Lewandowski said: "A lower share of orders for offshore projects in Europe lowered the global average turbine rating for offshore orders to 5.8GW.
"However, increasing demand in China for turbines in the 6-8MW class and accelerated commercialisation of offshore models rated more than 10MW have increased the market's average rating year-over-year."
Recommended for you

North Sea offshore wind developer targeting expansion into Ireland