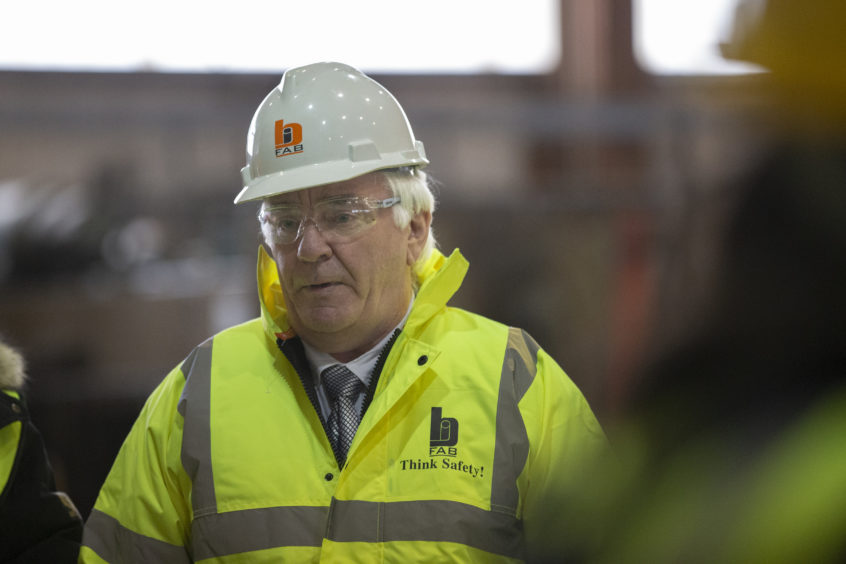 Troubled Scottish manufacturer Burntisland Fabrication (BiFab) is understood to be missing out on big wind farm contracts due to chronic under investment in its yards by Canadian owners.
DF Barnes, a Newfoundland-headquartered construction firm, swooped in to save the BiFab in 2018 but has struggled to win significant offshore wind contracts.
BiFab, which once employed 1,400 workers, was rescued from the brink of administration by a £30 million Scottish Government loan two years ago.
The firm now has only a skeleton staff at its yards in Methil, Burntisland and the Isle of Lewis.
One source, close to ongoing negotiations to win BiFab manufacturing work on SSE's Seagreen wind farm, also accused DF Barnes of failing to deliver the heavy equipment needed to handle large contracts.
He said: "DF Barnes have not put a penny of investment into the yards.
"As it stands, it's marginal as to whether the yards could actually handle the scale of the Seagreen jackets and turbines that are needed, partly because DF Barnes promised a new crane to deal with these projects – they haven't done that.
Despite BiFab pinning its hopes on a five turbine deal with SSE, he warned the firm was at risk of coming away with "nothing" without financial help.
A DF Barnes spokesman said the firm had made "significant investments" in its yards and that it was "regretful" anonymous sources were suggesting otherwise
He added: "Our yards in Fife and Lewis, which have recently delivered successful competitive offshore renewable energy contracts, stand ready to do so again.
"To suggest otherwise is inaccurate and untruthful."
A second source, also involved in contract negotiations, said they would "not dispute" the lack of investment claims, adding: "That's why BiFab's capacity is so limited, it can do some fabrication, but not at scale."
Trade unions Unite and GMB Union described the situation as a "grotesque spectacle of mothballed manufacturing yards, which should be booming".
Unite's Pat Rafferty and Gary Smith of GMB accused the Scottish Government – which owns 28% of BiFab – of a "chronic political failure" and inaction over the worsening situation at the firm.
A Scottish Government spokeswoman said: "After helping BiFab to avoid the threat of administration, the Scottish Government has been in regular contact with the company, investors and relevant parties in our work to ensure a strong, sustainable future for BiFab.
"By working with the company to secure new business, we hope to provide the best means of creating jobs in the longer term."