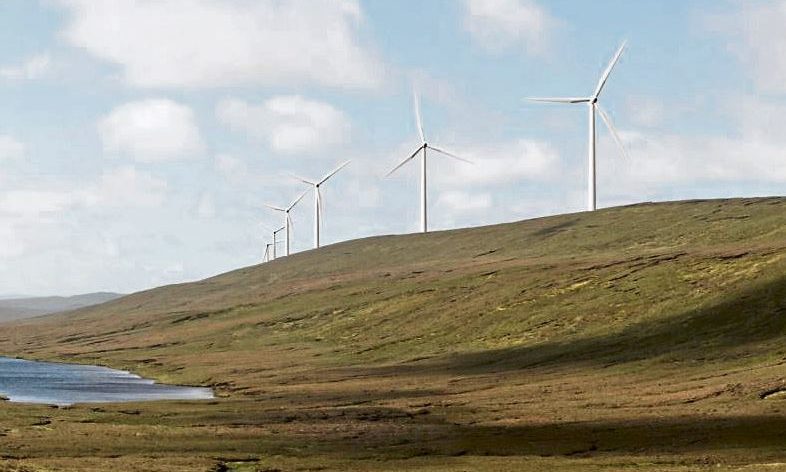 Plans for a mammoth onshore wind farm have moved a step closer to becoming a reality after receiving £580million backing.
SSE Renewables announced its final investment in the 103-turbine Viking Onshore Wind Farm yesterday.
Scheduled for completion in 2024, the 443 megawatt (MW) project will be the UK's largest onshore wind farm in terms of electricity output.
It is understood the development, which will cover 17,396 acres across Shetland's central mainland, could create around 400 jobs at peak construction, with a further 35 full-time local jobs throughout its life.
Viking Wind Farm lost out on a UK Government subsidy bid last September, forcing SSE to look at alternative routes to market.
Energy regulator Ofgem also dropped a bombshell in April, stating that a £600m Shetland to mainland Scotland transmission cable had been provisionally approved but was contingent on SSE providing assurances on the commercial go-ahead of Viking.
And earlier this month, Danish firm BWSC claimed it could deliver a "cheaper" liquefied natural gas (LNG) plant to Shetland without the need for a need for a mainland connector.
SSE subsidiary Scottish and Southern Electricity Networks (SSEN) however insisted the 200-mile interconnector as the most "viable" option following the planned decommissioning of the Lerwick Power Plant in 2025.
Jim Smith, managing director of SSE Renewables said: "Viking Wind Farm will help kick-start the green economic recovery, bringing much needed low carbon investment to Shetland.
"This project will bring benefits threefold for the island; harnessing its renewable potential, securing its electricity supplies for the long term, and helping decarbonise electricity.
"After more than a decade working closely with the community we are delighted to reach this stage and be playing our part in Shetland's net zero future."
The project was given an initial £10m shot in the arm by Shetland Charitable Trust before being taken over by SSE in 2019.
But the development plans have been a source of controversy since first announced in 2005 with one local group, Sustainable Shetland, strongly opposing it on the grounds of its size.
In 2014, around 800 members of the opposition group challenged the planning consent for the wind farm – raising a £200,000 to fight the case.
Over three hearings, culminating in a hearing at the Supreme Court, Sustainable Shetland's claim the Viking project had been granted approval without a fair public inquiry was defeated.
However, a land court action is still ongoing.
Frank Hay, chairman of Sustainable Scotland, who have also disputed the need for a transmission link to the Scottish mainland, noted that the decision had been announced before all the planning consent had been granted.
"Clearly there has been political support behind all of this from the start and many island residents do not share their enthusiasm," he added.
"If the consultation on the transmission link is a genuine one then the alternative solution of a gas fired power station to meet Shetland's energy needs must be considered fully.
"If Ofgem is truly looking after consumers interests it must surely question the expenditure of £1bn plus on an energy solution for Shetland, ultimately paid for by consumers.
"Sustainable Scotland continue to hope that, eventually, reason will prevail and that the Viking Energy windfarm will not come to fruition."
The Viking wind farm project is now wholly owned by SSE Renewables and is being developed with community partnership from Viking Energy Shetland.
Construction is due to begin later this summer.
Energy Minister Paul Wheelhouse said: "This is excellent news for Shetland, and for Scotland's renewable energy and climate change ambitions.
"The Viking wind farm project is also a great symbol for the green recovery that the Scottish Government is determined to foster and encourage, as we move through and beyond the current Coronavirus pandemic.
"This decision is of sufficient scale to act as the trigger to unlock the much anticipated major investment in a high voltage connection from Shetland to mainland Scotland, subject to a final decision by Ofgem which we expect shortly.
"It is essential that the community of Shetland benefits from this project and we look forward to further news of contracts being awarded to local businesses, as well as Scotland as a whole, during the construction phase.
"I am determined that this excellent outcome should be a starting point for similar investments and connections to unlock equivalent potential and benefits on the Western Isles and in Orkney."
Recommended for you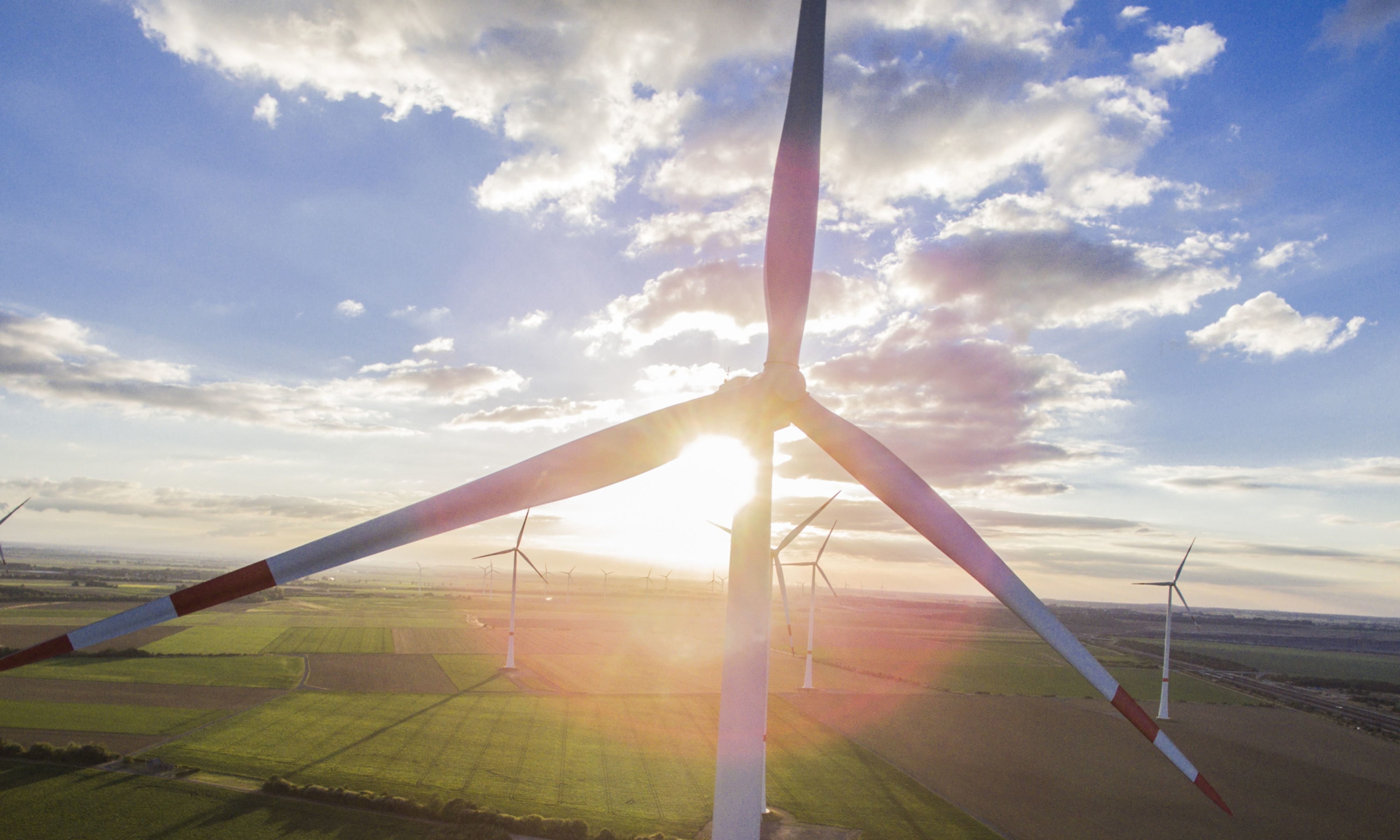 EDF Renewables to break ground on Scottish onshore wind farm next week