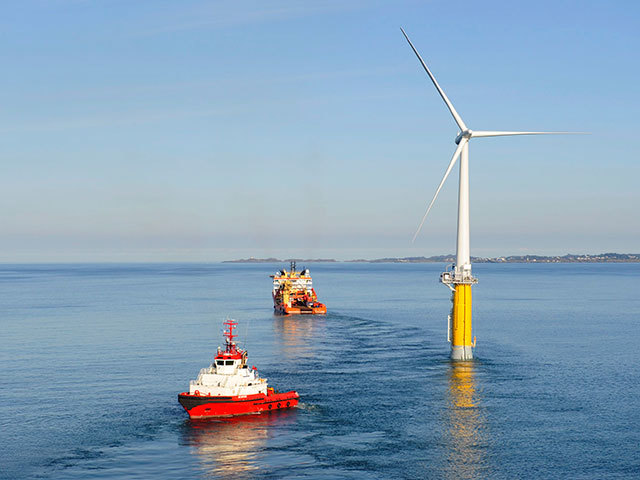 The cost of delivering future North Sea floating wind farms could see prices slashed across the sector, according to new analysis.
Research by Danish firm Aegir Insights claims the first round of floating projects could be provided for as little as £60 per megawatt hour (MWh), due the windy conditions off the north-east of Scotland.
The latest ScotWind offshore leasing round, organised by the Crown Estate Scotland, has opened up a large amount of acreage off the coast of Scotland – particularly in the north-east and Highlands and Islands.
A number of sites are available for floating offshore wind development.
Equinor's Hywind Scotland project off the coast of Peterhead became the world's first floating offshore wind farm in 2017, while the six-turbine Kincardine Floating Wind Farm is set to go live later this year.
Hywind currently generates at a cost of £170 per MWh.
Aegir also said the speedy pace of floating turbine development could also be a contributing factor for low delivery costs.
However, John MacAskill, business development and operations director for London-headquartered wind engineering advisers Offshore Wind Consultants, described the findings as "incredibly optimistic".
He said: "The first round of floating projects are not going to be out there until 2028 or 2029 at the very earliest, are they really going to be the cheapest floating projects we've ever seen? The timing is just not there.
"To say it's going to happen in 2030 with ScotWind does not understand development process offshore wind – it's incredibly optimistic.
"I understand the price trajectory and we agree, but the timeline isn't right – if this had been predicted for 2035, I could see that, but not 2030."