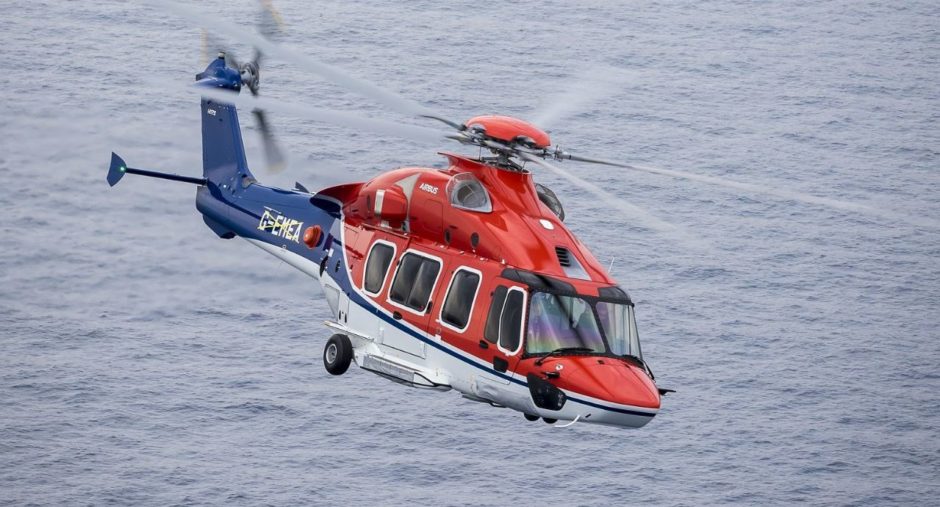 North Sea helicopter operator CHC has won a deal to provide aerial transportation for a giant offshore wind project in the UK.
Danish firm Orsted's Hornsea Two wind farm is a 165-turbine Southern North Sea development planned 55 miles off the Yorkshire coast.
CHC's Leonardo AW139 and AW169 helicopters based at Humberside Airport in Lincolnshire, will be utilised for crew transfers and cargo flights to both the offshore accommodation jack-up barge and installation vessels throughout the 18 month offshore construction phase.
It is understood CHC will continue to work with UniFly to deliver flight operations for Orsted's Hornsea One offshore wind farm, covering the construction phase as well as the first five years of operations and maintenance of the wind farm, whilst beginning flights for Hornsea Two.
Hornsea Two will be adjacent to Hornsea One which is currently under construction.
Mark Abbey, CHC's regional director for Europe, Middle East and Africa, said: "I am delighted that we are able to continue to support Ørsted on this landmark project. It is a real privilege.
"CHC's long-term strategy to broaden our range of services to the energy market and continue to grow our renewables service alongside our oil and gas, and Search and Rescue service. Thanks to our unique history and global expertise, we have been developing both our on and offshore wind sector business within the renewables industry."
Last month, CHC confirmed it was poised to lay off more than 20 employees in Aberdeen amid the crude price slump and Covid-19 pandemic.
The firm opened a consultation process with staff members yesterday, putting 47 UK pilot and engineer roles at risk.
About half of the cuts will be made in the Granite City, while Humberside and Norwich will also be hit.
Jason Ledden, senior project manager in construction for Orsted said: "We are continually adapting and improving the way we work as we construct our sustainable offshore projects whilst the safety of our personnel remains of paramount importance to us.
"Having provided heli-services for Hornsea One offshore wind farm during its construction phase, CHC have a proven track record in this area and as such, we are pleased to work alongside partners who share our attitude towards safety and collaboration."