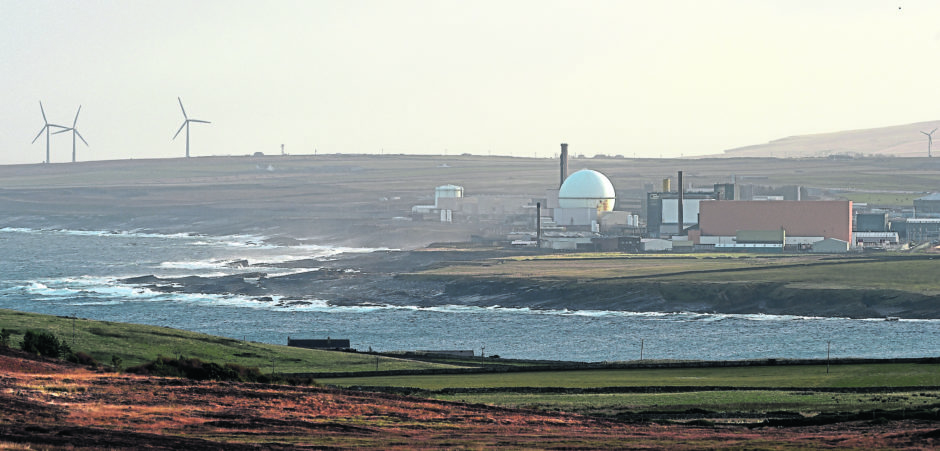 Hundreds of jobs at Dounreay have been safeguarded following the Nuclear Decommissioning Authority's (NDA) announcement it will take over the Caithness plant.
Site owner, the Cavendish Dounreay Partnership Ltd (CDP), announced back in April it was to shed nearly half the workforce at Dounreay Site Restoration Limited (DSRL), potentially leading to 560 redundancies.
The announcement came as the NDA attempted to terminate CDP's contract in a bid to take over the running of the site.
Those proposals were put on hold as the Caithness site was placed into coronavirus lockdown, suspending all clean-up activities.
Now, the NDA is staking its claim for the fast reactor complex, announcing DSRL will become a "wholly-owned subsidiary" of the organisation next year.
Local politicians said they had been offered assurances the move would prevent job cuts, but would be monitoring Dounreay closely.
NDA chief executive David Peattie said: "These announcements are part of a strategic plan to build a strong and cohesive NDA group and drive more effective and efficient nuclear clean-up and decommissioning.
"I'd like to thank the parent body organisations for the important contributions they have made to UK nuclear clean-up and decommissioning.
"We have seen significant progress at Dounreay, which includes the opening of permanent disposal facilities to house low-level waste.
"That progress also includes hazard reduction in the form of the completion of a major project to remove nuclear materials from the site.
"This was a priority for the UK Government and an important part of the NDA's strategy."
DSLR – which is responsible for the safe and secure clean-up of Dounreay – will remain under the ownership of Cavendish Dounreay Partnership, a consortium of Cavendish Nuclear, Jacobs and Amentum, ahead of the takeover in March next year.
Gail Ross, MSP for Caithness, Sutherland and Ross, said: "I have spoken to the NDA and I have been reassured that this move will not result in job losses, nor affect the work being done or the socio-economic funding that has benefited the county as part of the decommissioning process.
"I will continue to liaise with the unions, among others, to ensure this is the case.
"It is important staff and the surrounding community are reassured the programme will continue as agreed."
Caithness councillor Matthew Reiss also welcomed the news.
He said: "For people in Caithness and north Sutherland these assurances about protecting jobs are most welcome. Dounreay remains our biggest employer.
"I am delighted that the news from Dounreay is about stability and keeping highly skilled jobs in the north."Post-coronavirus, we are all facing concerning
times and this is good news."