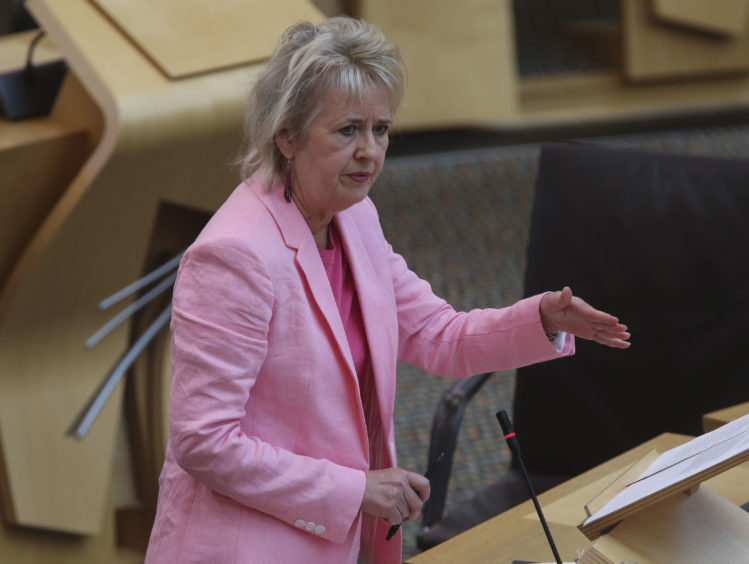 Policies to reduce carbon emissions have been proposed as Scotland's economy moves out of lockdown.
The Climate Emergency Response Group (CERG), made up of leaders from industry, charities and unions, has set out a range of policies and "strategies" it wants the Scottish Government to implement in order to reach net-zero carbon emissions.
The CERG report says the Covid-19 pandemic has created a "massive opportunity to catapult and prioritise a just transition to a net-zero economy", but cautioned it requires "significant public investment".
Proposals include schemes for "reskilling and retraining" people working in the oil and gas sector to become "frontline workers for the climate emergency", as well as apprenticeships for young people in the renewable energy industry.
A programme should also be set up for school leavers to volunteer on environmental projects, which the report suggests could be "somewhere between gap-year and national service models".
Under the CERG proposals, university funding would also become dependent on developing "climate skills action plans".
The Scottish Government should spend more on capital investment projects aimed at tackling the climate emergency, it argues, including a green scrappage scheme that would give grants to businesses to replace carbon-dependent equipment with low-carbon alternatives.
The report also calls for existing government retrofit schemes to be doubled to provide home insulation in an estimated 30,000 properties a year.
Commenting on the report, WWF Scotland's head of policy Fabrice Leveque said: "A decade ago, governments around the world responded to the financial crisis with business as usual with only 16% of the UK stimulus going to clean measures. We're still reaping the consequences.
"We need to learn the lessons of the past and build back a better, greener and fairer economy that is resilient to the climate emergency accelerating before our eyes.
"A wealth of evidence shows that steps to make our economy lower carbon can secure jobs and bring other benefits like cleaner air, warmer homes and better health."
On the issue of retrofitting and increased home insulation measures, Energy Saving Trust chief executive Mike Thornton said: "Energy efficiency retrofits can be transformative for individual householders, as well as for the economy and the climate on a large scale.
"Thousands of households who have already benefited from warmer, comfier homes will sing their praises.
"The quality of our homes has never mattered more than in lockdown and making them fit for the future can cut emissions today, tackle fuel poverty and create jobs around the country."
Climate Change Secretary Roseanna Cunningham said that following the Covid-19 pandemic there is a "chance to re-imagine" Scotland and build a "greener, fairer and more equal society and economy".
She added: "The Climate Emergency Response Group has demonstrated previously how collaboration across a range of interests can provide a constructive challenge to Government and this report is an important next step in that work.
"I welcome this contribution to our discussions as we work to deliver a green recovery and a just transition to net-zero and, alongside the Economy Secretary, look forward to meeting with members of CERG this week to explore the new challenges and opportunities we face in more detail."
Recommended for you

Brian Wilson: Setting climate targets is one thing, meeting them is another