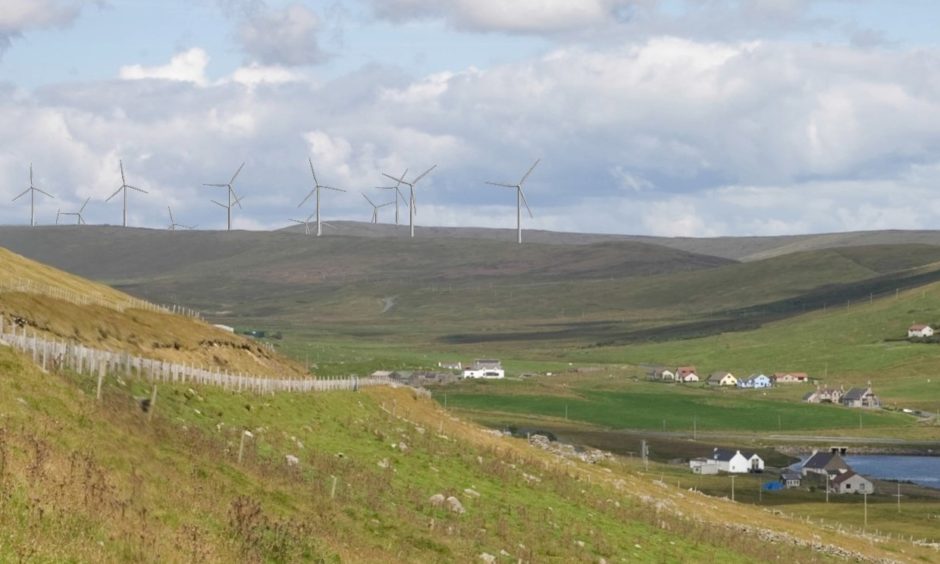 Energy regulator Ofgem has approved a huge power link cable from the Shetland Isles to the Scottish mainland.
The decision, announced by the regulator today, is "crucial" to the future of energy developer SSE Renewables' plans to build the 103-turbine Viking Onshore Wind Farm on Shetland.
A proposal tabled by SSE subsidiary Scottish and Southern Electricity Networks (SSEN) to build a 600 megawatt (MW) subsea electricity transmission link was rejected last year.
But SSE's plans for the construction of the Viking project were handed a significant shot in the arm in April after Ofgem said it was ready to rubber stamp proposals for an energy link with mainland Scotland provided that the wind farm reached a final investment decision.
It is understood the project will support around 400 jobs at peak construction with a further 35 full-time local operation and maintenance jobs throughout its life.
SSE's chief executive, Alistair Phillips-Davies, said today's decision marks a "significant milestone in delivering a 'whole system' solution to meet Shetland's future needs".
He added: "It has been a long journey, but with a combined investment in excess of £1bn, the construction of the subsea transmission link, all associated onshore infrastructure and the Viking Energy wind farm will deliver substantial socio-economic and environmental benefits to Shetland's, Scotland's and the UK's economy, supporting hundreds of skilled jobs in the process.
Viking Wind Farm lost out on a UK Government subsidy last September, forcing SSE to look at alternative routes to market.
But last month, SSE Renewables announced it had secured £580 million backing for the development.
Scheduled for completion in 2024, the 443 megawatt (MW) project will be the UK's largest onshore wind farm in terms of electricity output.
​It is understood the development will cover 17,396 acres.
The project was given an initial £10m shot in the arm by Shetland Charitable Trust before being taken over by SSE in 2019.
 Frank Hay of campaign group Sustainable Shetland called the decision "very disappointing news for the future of Shetland and its security of energy supply". 
He said: "A sad day indeed for the people of Shetland, and also energy consumers, who will end up paying for it all. An energy solution for Shetland which should have cost about £100 million will end up costing £1.3 billion and we will probably end up with an unreliable system.
"When the latest consultation was announced we felt, in the light of comments by Ofgem Chief Jonathan Brearley, that the consultation was a sham.
"The announcement today confirms that view."
Recommended for you

West of Shetland operators look to source electrification from shore