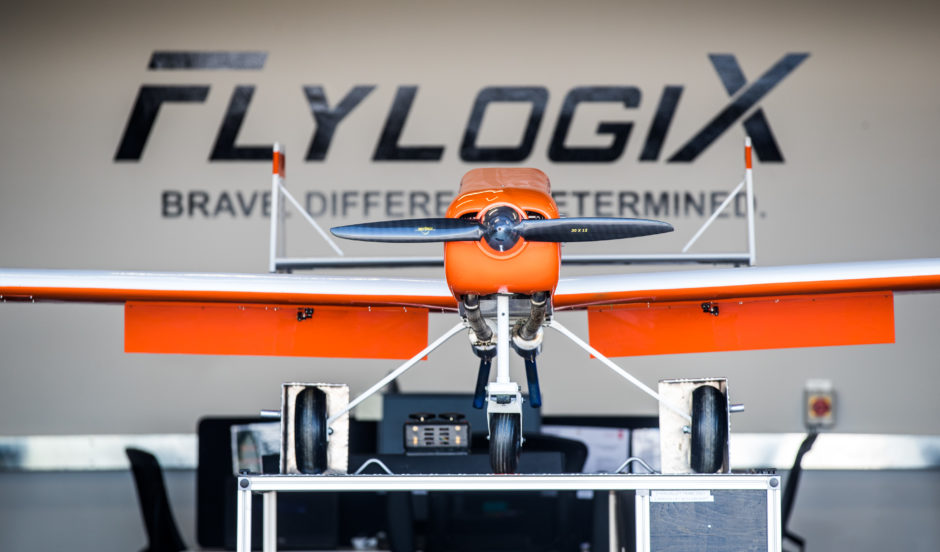 The executive chairman of unmanned aerial vehicle firm FlyLogix said it is "very fortunate" to have enjoyed success in recent months despite the Covid-19 pandemic.
Charles Tavner, also chief operating officer of subsea pipe business Magma Global, said he's "acutely conscious that it has been panful in other parts of the industry", which has been hit with thousands of job cuts.
However, FlyLogix, which specialises in using small remote-controlled planes for work including methane emissions inspections, has had "some of its most significant contracts" awarded during the lockdown period.
"Stuff that I personally was concerned might just get deferred hasn't been and has actually been accelerated", Tavner said.
"I think that's because of this focus on ESG. You've seen BP's CEO Bernard Looney come out and talk about how they are absolutely committed to transforming their company.
"You see Total doing that, you see Equinor doing that. This is absolutely at the heart of what they want to do and so our customers have been very good to us. They've pushed on throughout this, I have not seen any slow up.
"However, it is tough across the industry and it is unpleasant for a lot of people."
At time of writing, news on these deals was due "in the coming weeks".
Last year FlyLogix used an unmanned drone to fly out from Shetland to BP's Clair platform, a record length commercial drone flight of more than 100km, for methane detection.
The firm has a deal with SeekOps, a company which licensed the same tech used on Nasa's Curiosity Mars Rover, to use those same sensors on its drones.
At the time, the firm said further work was also planned for BP's Glen Lyon and ETAP assets, which Tavner confirmed was progressing.
A pending announcement meant not much could be said at this point, but he added: "that work has carried on full-speed throughout the downturn, our team have never been busier working on that".
Tavner described the ability to provide end-to-end services for some major oil and gas operators in the UK as FlyLogix's "calling card" in a sector – unmanned aviation – which is "full of a lot of hot air".
The message of lower cost, lower emissions and zero people offshore is taking off, particularly in the North Sea.
"We seem to resonate because we're delivering a service in emissions monitoring which is very timely but we also recognise that needs to not be a financial burden, it needs to be cost-efficient," he said.
"It does seem to be resonating. We have multiple customers that will be announced in the coming weeks and it does seem to be snowballing into something that, particularly on the UKCS, is being adopted as the way of doing it."
Although they "can't talk regions yet", the team, based in Lee-On-Solent near Fareham on England's southern coast, is doing work internationally as well.
Three pillars of "delivering a real service", which led to the heavy focus on methane monitoring, improving costs and opening up airspace are the main focuses of the firm, which employs 15 people.
On the latter, FlyLogix is working with the Civil Aviation Authority, Total, air traffic services organisation NATS and others, including the Oil and Gas Technology Centre, to prove commercial drones can safely fly in airspace in the same way a helicopter does, and is carrying out tests to ensure this can be done.
Success on that front could mean drones being mobilised much more quickly for work such as moving equipment, the "search" in search and rescue, and other applications, which FlyLogix sees as the next step in helping tackle aviation's emissions problem.
"The way to tackle the emissions problem is to take all the services that don't require people in the air and to simplify and reduce the energy," he said.
"We think quite a lot of the logistics activities will be done using unmanned aviation for things like methane detection in the oil and gas industry, and the search portion of search and rescue."
It was pre-2015, on the OGA's technology leadership board, when Tavner got the idea to put some logic in the "bonkers" offshore unmanned drone sector.
He recalled discussions about ways of working – having to send drones and their pilots out by helicopter to a vessel, and sending out the battery via a ship as it couldn't be put on the chopper – which led to conversations with the CAA and FlyLogix being born.
"I remember saying at the time 'this is bonkers'," he said, adding: "The fundamental value of an unmanned vehicle is you can do a whole load of operations without anyone setting foot offshore.
"I knew at the time there's a whole load of other trends in there about cost reduction, reducing emissions, where I was saying 'you must be able to do something with an unmanned vehicle'."
FlyLogix has been on an upward trajectory since then, and all the signs indicate that trend will continue.
Recommended for you

Aker BP taps KEG ahead of schedule