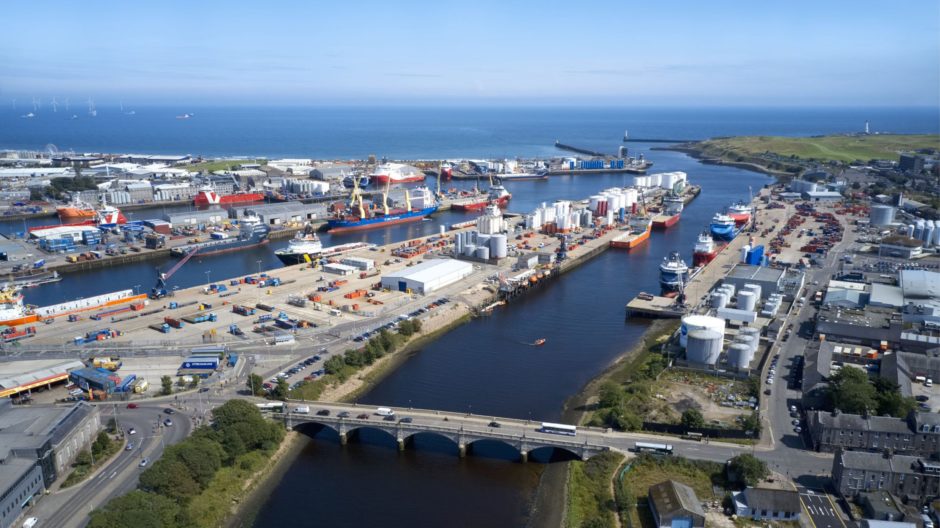 The Oil and Gas Authority (OGA) has defended the BP – Aberdeen net zero partnership against a claim it may be a "PR coup".
Earlier this month BP unveiled the four-year deal with Aberdeen City Council to help the local authority eliminate emissions by 2045.
The news was met with accusations of "greenwashing", "PR spin" or that it did not go far enough, by environmental groups.
During an Energy Institute event on Tuesday, the OGA chief executive Andy Samuel was asked whether the BP deal with Aberdeen was "raising awareness or just a PR coup".
Mr Samuel gave his endorsement, saying "credit to Aberdeen council" and that the region "could become a key part of the hydrogen coast".
For BP, he referred to the energy giant's net zero plan for 2050 or sooner, saying "they haven't left themselves much wriggle room" and now "need to deliver".
He also referred to BP's abandoned "Beyond Petroleum" rebrand in the early 2000s which, after attempting to build up renewables in the business, led to heavy losses.
However, on the new plans, he said: "I think, for our industry, its exactly the right thing. Obviously, BP tried this under Lord Browne and I think (he) was almost too enlightened or too future-thinking.
"But, surely, if it's not time now then when? Really we need to get on with this.
"I think credit to Aberdeen council. Again, there's some really interesting work in this area.
"We could become a key part of the hydrogen coast. I think there are already good seeds to build on."
It comes as work to cut emissions from the North Sea is rapidly increasing – with the aim of halving emissions by 2030.
Mr Samuel said the "eyes of the world" will be on the sector ahead of COP26 climate conference in Glasgow next year.
He added: "I think the eyes of the world are going to be on the oil and gas industry in the North Sea very much in this period leading up to COP26.
"We have a Secretary of State who is managing the BEIS department but is also president of COP26. He's managing these two things and he's expecting that we're going to lead a charge and show this is an industry very much in transition.
"How do we do that? We need to be working on all fronts."
Recommended for you

Cambo: A year since Shell decided not to invest