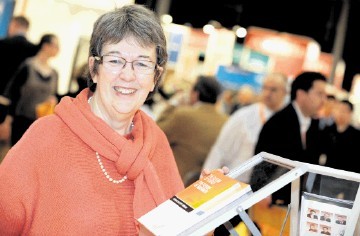 Aberdeen is gearing up for yet another bumper All-Energy exhibition and conference with expectations it will again break its own records.
The event, now in its 12th year, has more than 580 exhibitors lined up from some 20 countries plus 300 speakers ready to address the conference and seminar programme.
Special focus is being given this year to offshore maintenance in marine renewables, with a zone and sessions dedicated to the subject, plus smart energy; including efficiency and management.
Also new for this year is a series of visitor trails, to help people get around the event, being held in the Aberdeen Exhibition and Conference Centre on Wednesday and Thursday next week.
All-Energy project director Judith Patten said: "Registrations are coming in thick and fast and there is every expectation we will match or surpass the figures from last year.
"We have lined up the best plenary session we have ever had. There are some incredible names; it really is a who's who of renewable energy."
Last year, more than 8,000 people from 50 countries attended the annual two-day conference and exhibition, which was launched in 2001, up from 7,000 in 2010.
Speakers will include Energy Minister Charles Hendry, Keith Anderson, the chief corporate officer of Scottish Power; senior executives from Gamesa and the Crown Estate and First Minister Alex Salmond.
Offshore wind will be a big focus for the event, with an estimated 22 hours of conference and seminar devoted to the subject.
Wave and tidal power will also feature, in addition to carbon-capture and storage, grid, energy policy, finance, and public perception of marine renewables.
On day two, Marine Energy in Far Peripheral and Island Communities is holding a workshop designed to help people learn about policy and business resources available in the emerging marine-renewables sector.
There will also be a networking evening on Wednesday.