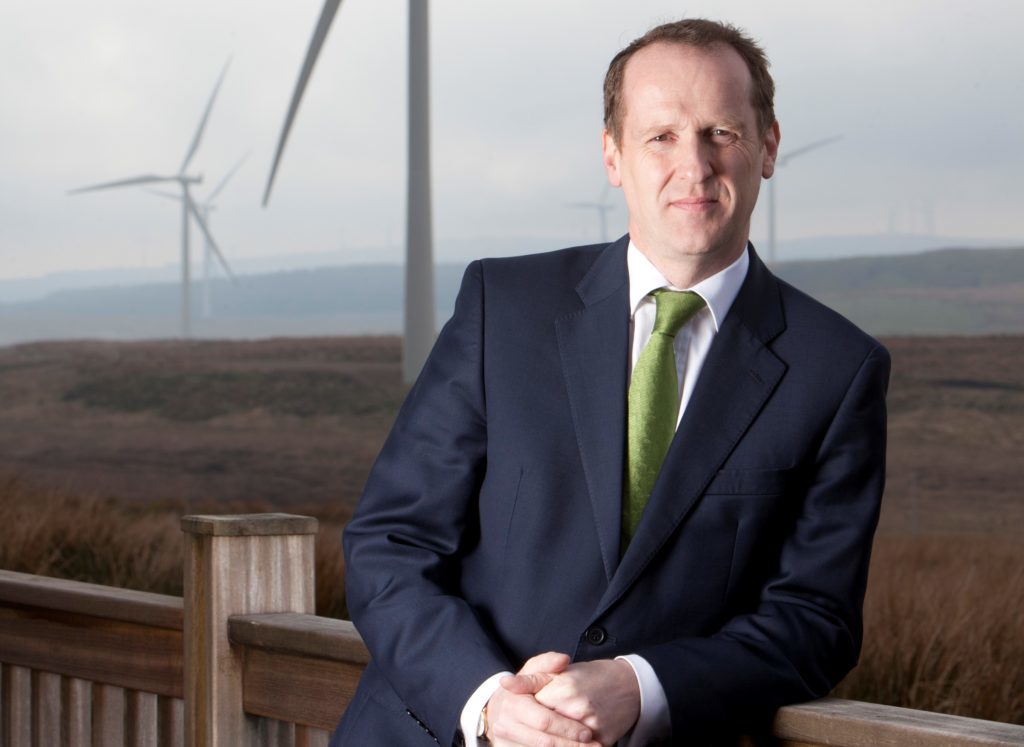 The long-awaited United Nations Climate Change Conference will be a chance to "reset the benchmark" ahead of the worldwide push for net zero, according to one of the leading figures behind the event.
Keith Anderson, chief executive of ScottishPower and a member of the COP26 business group, says there's an opportunity to move the discussion on from the Paris Agreement to get governments and industry talking about "what happened in Glasgow".
The flagship summit was due to take place at the SEC Centre this month but was postponed until November 2021 as a result of the Covid-19 pandemic.
According to its organisers, COP26 will "accelerate action" towards the Paris Agreement's goal of keeping the increase in global worldwide temperature to well under 2°C.
But, speaking on Monday during the virtual launch of ScottishPower and WWF Scotland's COP26 Climate Collaboration Challenge, Mr Anderson claimed next year's summit could create a legacy all of its own.
He said: "I know everyone was disappointed that COP was delayed for a year and there were a lot of concerns about what impact that would have.
"But, with us hopefully coming out of the pandemic next year, the good news about vaccines and it looking like America will re-join the party, we could end up with a fantastic summit that resets the benchmark and takes over from Paris.
"Anybody that ever talks about COP and climate change refers back to Paris and I think there's now a brilliant opportunity to get everyone in the future talking about what happened in Glasgow and how that's moved everything forward.
"COP26 will only be a success for us as a company, for the city of Glasgow and for the whole of the UK if everybody's working together and collaborating, whether that's businesses, stakeholders communities or governments. By doing that we'll deliver much more going forward."
There was an outpouring of anger from environmental groups earlier this week after SSE was named as one of the first sponsors of the conference.
The firm is the operator of the Peterhead Power Station, which was revealed earlier this year as the largest pollution site north of the border.
NatWest, National Grid and ScottishPower were the others unveiled as the first commercial partners for the event.
During Monday's webinar, Nigel Topping, high level climate action champion for COP26 and former chief executive of net zero business group We Mean Business, said: "My hope is that we can make Glasgow the FOMO conference – the fear of missing out. When everybody who's not really committed to net zero suddenly wakes up and thinks 'the world has got ahead of me and I need to catch up'.
"It's about jobs, it's about growth, it's about profits, it's about clean air – there are so many reasons for people to lean into this. Every business I speak to now, if they're not on this trajectory then they're struggling to attract good engineers and it's very hard to catch up once behind."
Register for free to join Energy Voice's virtual Energy Transition Idea Exchange (ETIDEX) summit on November 19 here.