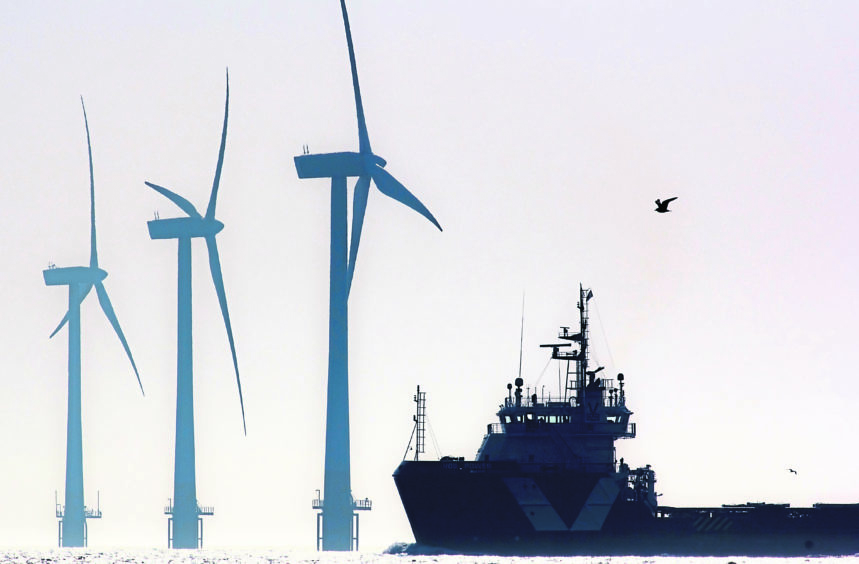 Proposals for a "world class" offshore wind manufacturing site in the north-east of England have been given the go ahead.
The 4.5 million square foot facility, which has been granted planning permission, will be based on the site of the former SSW steelworks in Redcar and is expected to create 9,000 jobs.
A further 1,000 construction jobs are forecast to be generated during the sites eight-year build plan.
Based along the banks of the River Tees, the manufacturing zone could welcome its first tenants as soon as 2022.
Durham-based Hall Construction have been awarded the contract for the £4m project as part of local government plans to generate indigenous jobs.
The initial phase of site clearance and advanced demolition was completed on schedule at the start of October.
The announcement comes just weeks after Tees Valley mayor Ben Houchen set out his plans for a "state-of-the-art" £90 million quay at Teesworks, designed to support the new offshore wind manufacturing site.
It's expected to give a massive boost to the regional economy and could add up to an extra £180m per year once operational.
Mayor Houchen said: "I'm delighted these game-changing plans have been approved. This is one of the biggest planning applications in the North of England and it will see a key part of the Teesworks site, that's three times larger than the Amazon facility in Darlington, brought back to life.
"Teesside is already leading the way for the rest of the UK to follow with our clean energy plans, but this takes us to the next stage. This space will be used to manufacture offshore wind turbines, and the new heavy lifting quay we announced last month will give ships and international firms easy access to be able to transport not only these turbines, but also all the other exciting projects and businesses that will be located on site.
He added: "Redevelopment of the Teesworks site is a critical part of my plan for jobs, and already 557 local people from across Teesside, Darlington and Hartlepool are working onsite, including former steelworkers who until recently were working as contractors around the country, now they are back working close to home and putting more money in their pocket for them and their families.
"These are exciting times at Teesworks with a hive of activity, local workers returning to site and contracts being awarded to local firms. With the right plan, we are turning the site into a real hive of activity that people can be proud of again."