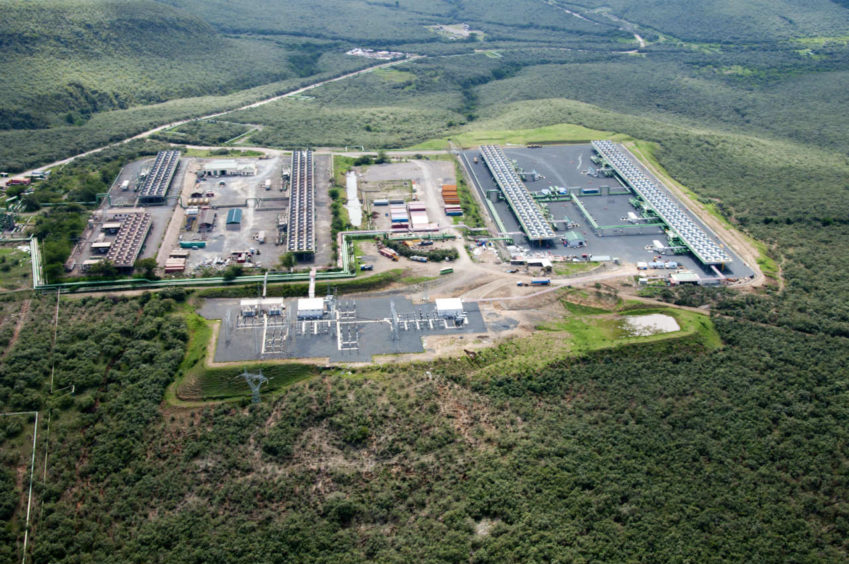 Geothermal power plant builder Ormat Technologies has rejected claims of "international corruption" from short seller Hindenburg Research.
The short seller has published a report linking Ormat employees to bribes in Guatemala and raising concerns about Kenya and Honduras.
Ormat's general counsel and chief compliance officer, and an Ormat director, are "under pre-indictment" in Israel.
Hindenburg linked Ormat employees to Shikun & Binui, an Israeli construction company. The report said the Israeli authorities had charged Shikun & Binui with bribing officials in Kenya and Guatemala.
Ormat's CEO Doron Blachar had previously worked as CFO at Shikun & Binui.
Kenya provides around 41% of Ormat's net income, where it works with the state-owned power company. Hindenburg cited documents appearing to show the company paid contractors in Kenya with links to "corrupt government officials".
The Kenyan authorities have made a number of arrests. In 2018, local authorities arrested two former CEOs, in addition to "more than a dozen top managers", with charges linked to corruption.
Hindenburg also raised concerns about Kenya Power's solvency.
The short seller also raised concerns about Guatemala and Honduras.
"Corruption is a double edged-sword. Just as a company can win lucrative contracts through illicit means, those contracts can be pulled away once exposed. We expect a very bumpy road ahead for Ormat," Hindenburg said.
Innuendo
Ormat responded by noting that Hindenburg stands to benefit if the geothermal energy company's share price declines.
"Hindenburg's claims are inaccurate and filled with innuendo in an attempt to mislead investors about Ormat," it said.
Ormat accepted that there were claims in Israel linked to director Ravit Barniv and general counsel Hezi Kattan.
The board held a meeting on February 24 transferring compliance responsibilities to other members of the management. Barniv also said that she would not stand for re-election during the AGM in May.
ESG
Hindenburg seemed to take particular umbrage at Ormat's ESG credentials. The short seller noted that it had also published reports recently on other "ESG-oriented companies" such as Nikola and Loop Industries.
"We believe Ormat is another ESG imposter masking a different underlying issue: corruption."
While Ormat has utility like aspects, the company is trading at expensive multiples. As Hindenburg noted, the market values Ormat at seven times sales and 63 times estimated 2021 earnings.
Ormat was trading at $103.23 per share on February 24. As of March 2, it had fallen to $84.13.