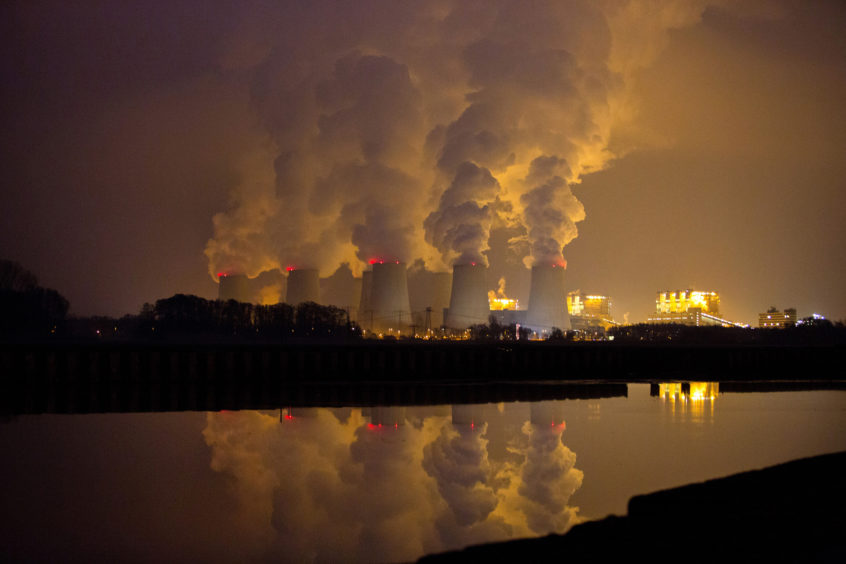 The COP26 climate conference should not be delayed for a second year if the UK "can possibly avoid it", a senior political figure has said.
Lord Deben, chairman of the UK Committee on Climate Change and former Secretary of State for the Environment, said delaying it for a second time could have an impact "psychologically", suggesting a lack of urgency from government on decarbonisation.
However, he admitted that, with the global Covid-19 landscape perpetually changing, the decision on whether or not the event goes ahead is largely out of organiser's hands.
The landmark United Nations summit had been due to take place in Glasgow, under the stewardship of the UK, in November 2020 before the pandemic forced organisers to delay it by a year.
COP26 has been described as the most important climate meeting since COP21 in 2015, when world leaders signed up to the milestone Paris Agreement.
There are still question marks about whether or not the summit will go ahead in November, with Sky News reporting recently that the event may have to be postponed again or "radically changed" because of the pandemic.
Ministers are expected to take a final decision in the coming weeks.
Speaking during a Global Counsel webinar on Wednesday, Lord Deben said: "It (whether COP26 is delayed) matters psychologically because if we don't move, people will begin to think that the urgency that is there isn't there. That is a fundamental reason why it shouldn't be postponed.
"But, it isn't in our hands. You could imagine having a rather more limited event but I don't think that would be as valuable because the pressure of the atmosphere was very important in Paris. It'll be difficult to reproduce that in a narrower group.
"None of us know what is going to happen. Britain may find itself in the rare positon of being better off than other countries (with regards to Covid). We may have a new variant that means we're worse off – how can we know?
"What I hope is that it'll be good enough that we can have, more or less, the COP that we really want to and have it in November."
Lord Deben added that the delay to COP26 means it's likely to be a better event than it would have been otherwise.
Earlier this year, Alok Sharma moved into the role of full-time COP26 president to plan for the event, with Kwasi Kwarteng stepping into his shoes as Business Secretary.
Lord Deben said: "The fact that's it's been put off for a year has been extremely good. I don't think this government would have been anywhere near what it is now, nor it would it have grasped the nettle in the way that it has now.
He added: "There are some really good signs that we wouldn't have had last November but I don't think we can put it off again if we can possibly help it."
Recommended for you

Italy mulls support for fossil fuels despite climate promise