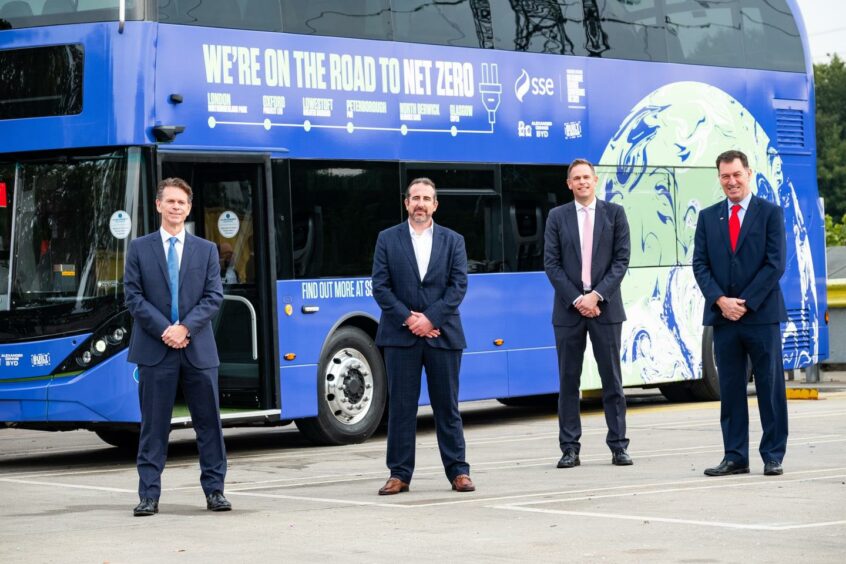 Transport minister Trudy Harrison MP has welcomed the start of an electric bus tour from London to Glasgow to help showcase low-carbon energy ahead of the COP26 conference.
Backed by SSE and public transport group Go-Ahead, the UK-wide 'Road to Renewables' bus tour aims to highlight sustainable transport and renewable energy projects in the run up to COP26.
The tour will see an all-electric BYD ADL Enviro400EV bus travel across the UK over 11 days, before arriving in Glasgow three days before the UN climate conference.
Built in Britain by automotive group BYD and Alexander Dennis, the double decker model boasts a range of 160 miles, or enough to take it from London to Sheffield on a single charge.
The tour began at Northumberland Park bus garage in north London on Monday – a site also home to the pioneering 'Bus2Grid' project. Developed in partnership with SSE, BYD, UK Power Networks, TfL, and other partners, the technology could enable electric buses to become two-way chargers capable of putting power back into the national grid.
BYD says it is the first company in the commercial vehicle sector to provide high-power discharge technology to enable buses to charge in this way.
Northumberland Park has capacity to charge 100 electric buses overnight, enough for around 10% of the 950 units already on London's roads, or on order.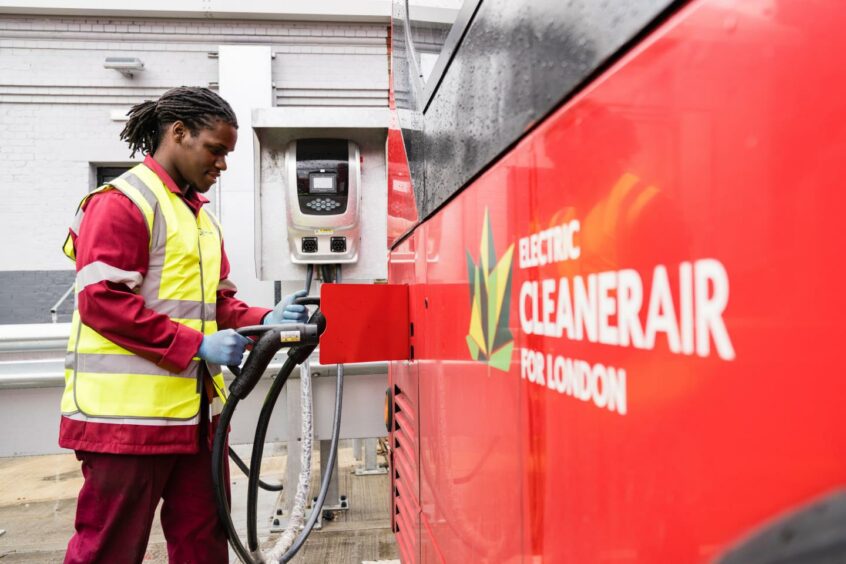 Mayor of Haringey, Councillor Adam Jogee, Go-Ahead Group chief executive David Brown and SSE Distributed Energy managing director Nathan Sanders were among the attendees at the north London launch.
Commenting on the tour, Parliamentary Under Secretary of State at the Department for Transport, Trudy Harrison said: "Today's launch event is a wonderful example of the collaboration and innovation required to reach our net zero targets ahead of COP26, and Northumberland Park is already playing a huge role by bringing cleaner air to London with its 117 EV buses in operation.
"The Government has recently pledged a further £2.8 billion to support the switch to cleaner vehicles and the Bus2Grid project based here is precisely the kind of research we need to power up the electric vehicle revolution, not just for cars but for public transport too."
The tour will include a meeting with young engineers based at SSE's 500-MW Greater Gabbard offshore wind farm, as well businesses and local authorities helping to decarbonise cities such as Oxford and Peterborough.
The journey will conclude in Glasgow on 29 October, where the bus will open an official charging garage for the climate change summit.