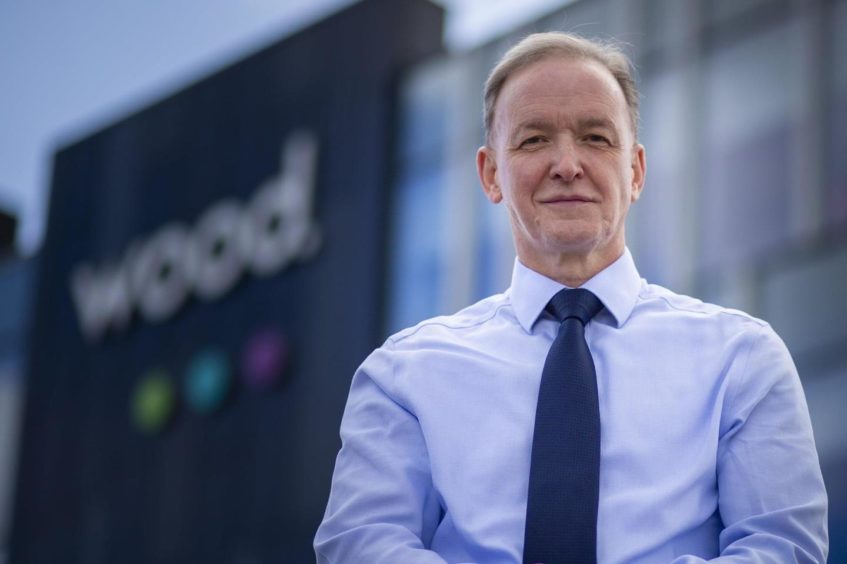 Engineering giant Wood will release a plan to impose emissions targets on its suppliers and on its own products used by customers within the next year, according to chief executive Robin Watson.
Addressing an event hosted by the Edinburgh Chamber of Commerce around COP26, Mr Watson discussed the Aberdeen-headquartered company's approach to the energy transition, the impact of digitalisation, sustainable infrastructure and "purposeful" ESG investment.
Responding to a question from the audience, he also outlined the group's approach to its net zero targets and carbon footprint, specifically regarding Scope 3 emissions – usually the largest share of emissions from any company, which occur indirectly down the value chain which they do not control, such as use of sold products and transport distribution.
Mr Watson said that with regards to Scope 3, "we've worked that up internally" and that a target would be put together in the next 6 months.
The company would then announce these targets publicly "over the course of the next 12 months," he confirmed.
However, he affirmed that, at this stage, the company "haven't forced a target on our direct supply chain in any way at this point" as further work would be needed to define that chain and what targets might be attached.
"You do need to work out what the cost implications are… A lot of our supply chain are SMEs, so what we don't want to do is just burden [them] on the back of us getting a headline that makes us look better," he added.
Wood outlined a plan for its Scope 1 and 2 emissions last year, announcing its alignment with the goal of net zero by 2050 and interim, science-based targets that would see emissions curtailed by 40% by 2030, based on 2019 levels.
The company said it would put the firm well beyond the 2-degree temperature goal identified by the Paris Agreement.
Explaining Wood's rationale on Scope 3, he added: "We're very thoughtful on striking the right balance, firstly on ensuring that we've got control over our entire supply chain from a category management perspective, and we're very clear on what the carbon footprint is.
"I say that because some of the procurement that we do is on behalf of our clients and it's actually their supply chain we interface with rather than ours, so there's a degree of complexity there."
Wood, which employs around 40,000 people and works across 60 countries, has been a leading example of firms reconfiguring their business to adapt to the energy transition.
Pushing its portfolio beyond its oilfield services background, Mr Watson said the company had shifted from a 90% oil and gas business – 40% of which was in the North Sea – in 2014, to one-third oil and gas and 7% North Sea today.
This is evident in its recent results; the first half of 2021 saw the company land more than 30 separate hydrogen awards, it reported in August. It also became the first company to be awarded a UK Government-backed green transition loan.
Reflecting on the energy transition, Mr Watson said: "In many ways it's driven the company to undergo our own transformation; in fact, in many ways the biggest risk you can take is not changing, to be frank."
However, he made clear the organisation's view was that hydrocarbons would continue to form "a significant part of the energy mix" over the next two decades
He cautioned against the "simplicity" of some recent debate around energy transition, noting the perception that "If you do anything in oil and gas it's exceptionally bad, and if you do anything that's green it's exceptionally good.
"Frankly, we do a lot more good in the world than a green energy supplier who uses all the energy to mine for bitcoin.
"We need to move beyond that," he continued.
Instead, he pointed to Wood's oil and gas expertise – particularly process engineering – as a key driver of what he described as the "repurposing" of skills, into areas such as hydrogen, carbon capture and storage (CCS) and ammonia.
"I'm hopeful from COP and over the next six months that we really converge on what I would call 'carbon intensity reduction', and we get away from some of the harsh positions there – and that helps all of us employ, recruit and develop the skills we need for the future."
Recommended for you

'The end of the beginning': Crown Estate Scotland talks ScotWind one year on