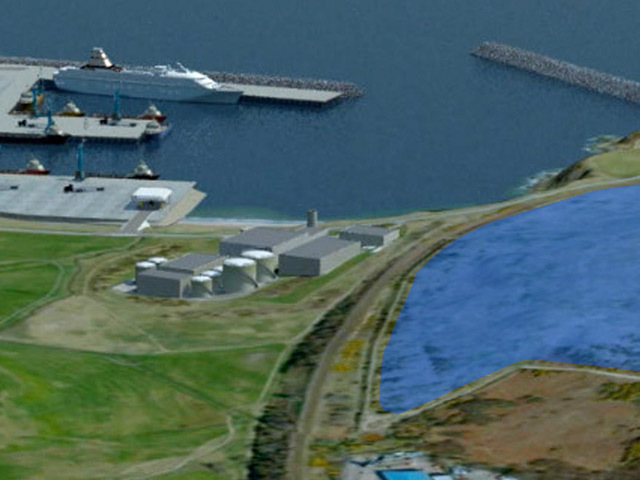 Council leaders have unveiled plans to harness solar energy in a multimillion-pound redevelopment plan in Aberdeen.
A derelict landfill site at Ness Farm – near Nigg Bay – would be transformed as part of the project to capture the sun's rays to generate electricity and feed into the national grid.
Backers are seeking an initial £500,000 in lottery funding to get started on what has been touted as a major opportunity to establish the area as a base for research and training for jobs in the solar industry.
Council leader Barney Crockett said the move – in partnership with the Aberdeen Renewable Energy Group (Areg) – would enhance Aberdeen's position as a "European-leading" energy city.
If successful at the first stage, the authority plans to invite private sector involvement and apply for millions in European Union and UK Government grants.
The 120-acre Ness Farm landfill site closed in 2001, with capping completed in 2012.
The first stage of the project would involve the installation of enough panels to produce one megawatt (MW) of electricity. It is understood that thousands of panels may be needed to generate that amount of power.
As well as feeding into the grid, power would also be used to produce hydrogen. The council launched a hydrogen strategy at the All-Energy conference in Aberdeen last week, with the backing of UK Energy Secretary Ed Davey.
It has been led by the £20million Aberdeen Hydrogen Bus Project, which will bring Europe's largest fleet of fuel-cell vehicles to the north-east next year.
The city also became the first in the world to trial hydrogen-powered vehicles through a car club when it organised a pilot with its Commonwheels social enterprise. Yasa Ratnayeke, senior partnerships-performance and external-funding executive at Aberdeen City Council, said the plan, although in its early stages, offered a "novel solution" for future use of a former dump.
He said: "What else can you do with a landfill site? In Germany, they have put up wind turbines, but here it would cost too much to complete the necessary foundations for a windfarm. But for solar energy, it makes sense to go for a landfill site that we can't really use for anything else."
Mr Ratanayeke believed the plan could tie in with Aberdeen Harbour Board's plans to expand into Nigg Bay.
Council leader Mr Crockett said the project could also help the economic development of areas such as Torry. He said: "People don't appreciate that the north-east of Scotland is quite a good area for harnessing solar energy. I think it is terrific that we can use a site that has been soiled and get new use out of it.
"I think it will be a real positive for Torry and we saw real enthusiasm from the UK Government for this when the Energy Minister visited Aberdeen last week.
"Aberdeen is already at the forefront for skills in the energy sector and I think this project can provide great opportunities for research and for our young people to learn new skills."
The city council has put a bid in for cash from the Big Lottery Fund, which is seeking applications for a second year for a share of the Coastal Communities Fund (CCF).
The CCF is a UK-wide programme backed by the Westminster government through the allocation of funding equivalent to 50% of revenues from the Crown Estate's marine activities.
The fund is aimed at encouraging economic development of coastal communities by providing funding to create sustainable economic growth and jobs.
Scotland's' allocation for 2013-14 is £4.15million.
Council officials said they expected to hear in June if they had been successful in the first stage. If approved, a detailed business case would have to be submitted.