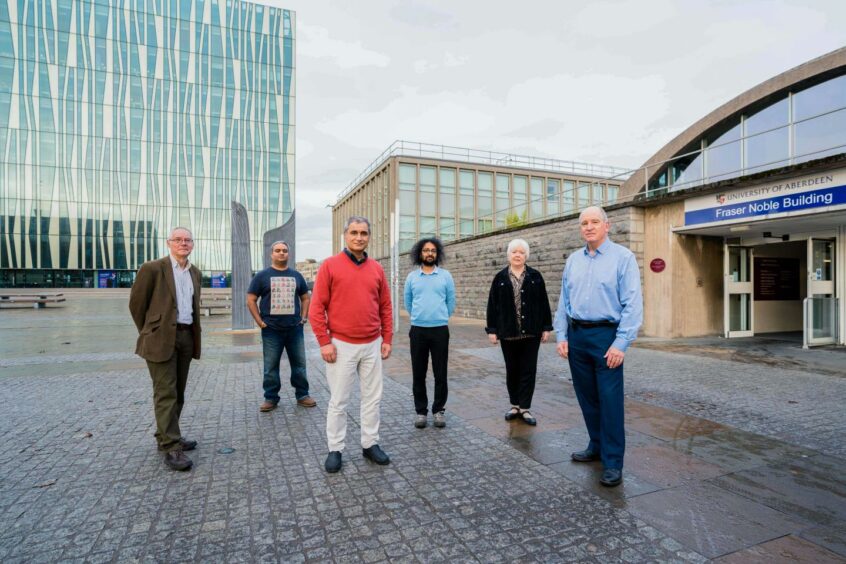 Frisco e-Bikes and Solar Docks has joined forces with the University of Aberdeen to help develop its solar-powered e-bike and docking concept, ahead of a planned rollout of up to 15,000 e-bikes by 2027.
The 'mini project', which is part-funded by Energy Technology Partnership (ETP), will see the University aid in mechanical and electrical design of key components that will lead to the construction of the Frisco e-Bike prototype.
Founded by north-east husband and wife team Ken and Janet Hoskins, Frisco's plans would see its e-bikes wirelessly recharged at docking stations with solar panels.
These panels would provide enough power to exceed demand, even in winter, so there would be no need to hook the docks up to the electricity grid. They can therefore be set up in a wide range of locations with minimal infrastructure and management.
Mr and Mrs Hoskins believe the solar-powered bikes would be ideal for city-centre public hire and commuting, especially for councils, universities, and the NHS.
Mr Hoskins is a chartered engineer who has held senior roles at large energy sector employers like Wood and Worley.
He said ETP funding and the support of the team at the University of Aberdeen has been "vital" in progressing key elements of the design, manufacture, assembly and testing of the prototype.
Dr Sumeet Aphale from the University of Aberdeen's School of Engineering has led on the design of key components of the prototype, along with colleagues Dr Amer Syed and Dr Jamshidi Far.
Dr Aphale said the concept for the system is "very much in line with local and global ambitions around net zero, green transportation and sustainability."
"Wider adoption of this eBike concept has the potential to declutter our roads, improve individual transportation and has the added benefit of getting us fitter!" he added.
Frisco has already worked with the Aberdeen and Strathclyde universities, and taken part in Dundee's Michelin Scotland Innovation Parc (MSIP) business accelerator programme.
ETP Project Manager Brian Cross added: "AT ETP we are always looking for Scottish SMEs that have the vision and passion to take their low carbon product ideas forward and who could do with some additional expertise to help them get there. We found this with Frisco e-Bikes and Solar Docks and we were happy to support their development work with the research team at the University of Aberdeen.
"The project has been a great success proving, once again, that knowledge exchange between SME and University partners can be a vital part of the product development cycle," Mr Cross added.
If all goes to plan, Frisco hopes that 15,000 e-bikes can be rolled out globally by 2027.
Speaking earlier this year, the couple said they expect the assembly and maintenance of their bikes and charging stations to create "inclusive employment opportunities", particularly for those who have fallen on hard times.
Frisco said the prototypes are "due to be built in Scotland" and that kit assembly and maintenance would take place "as close to end locations as possible".