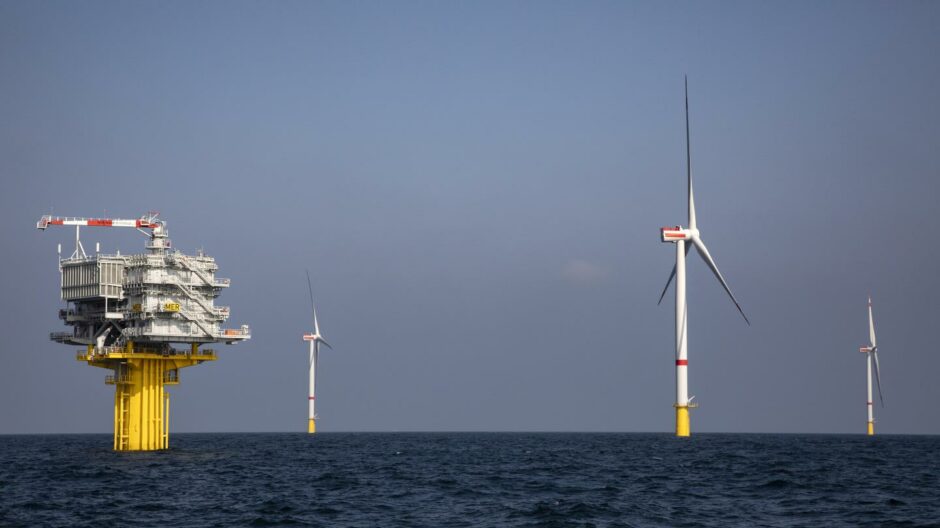 Ineos has agreed a long-term deal with Eneco for the supply of power from the SeaMade offshore wind farm in Belgium.
The ten-year power purchase agreement (PPA) is the largest that Eneco has signed in Belgium, and will see the chemicals giant purchase 65.5 megawatts (MW) worth of offshore electricity (250 gigwatt hours per year) from the wind project.
SeaMade – a combination of two offshore wind projects, formerly known as Mermaid (235 MW) and Seastar (252 MW) – forms the largest offshore wind farm in the Belgian North Sea and lies about 30 miles off the coast of Ostend.
Eneco Wind Belgium has a 12.5% stake in the project, alongside ENGIE Electrabel (17.5%) and Belgian consortium Otary (70%).
Ineos' PPA amounts to around 13.5% of the electricity produced at SeaMade. The company says this will help reduce its emissions by a further 940,000 tonnes of CO2 over the length of the contract, the equivalent of taking 70,000 cars off the road each year.
The renewable electricity will be used to support its Olefins and Polymers, INOVYN and Styrolution businesses, allowing the latter to switch its German assets to green power from January 2022 onwards.
Ineos now has nine production sites and R&D centres in Belgium, including at Antwerp, Jemeppe and Neder-Over-Heembeek, employing around 2,500 people across the region.
This is also the third renewable power deal agreed by the group, following similar PPAs signed with RWE and ENGIE.
In combination, the three agreements take Ineos' total procurement of Belgian offshore renewable wind to 205 MW, or around 750 GWh per year.
Ineos Trading CEO David Thompson said the latest agreement represented an important step in achieving the company's sustainability goals.
"Combined with our previous deals this reflects a significant commitment across 3 different Belgium offshore wind parks and underpins our commitment to reducing our carbon footprint," he added.
Alongside its emissions reduction efforts, Ineos unveiled plans last year to invest around 2 billion euros in green hydrogen production across Europe.
The company said it would be Europe's largest ever investment in electrolysis projects to make green hydrogen, with the potential to "transform" zero carbon hydrogen production.
The first plants will be built in Norway, Germany and Belgium in the next 10 years with investment also planned in the UK and France.