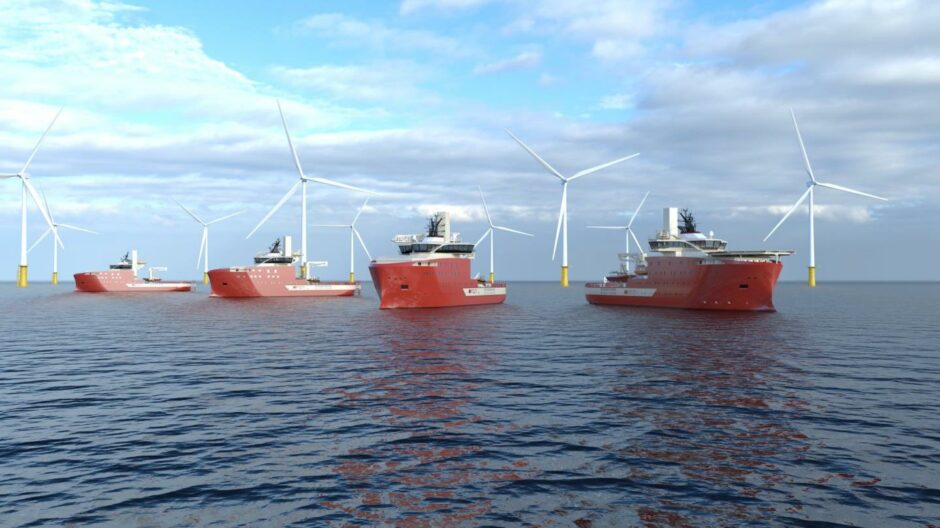 Swiss-based private equity firm Partners Group is to acquire Aberdeen-headquartered North Star Group.
Partners Group will take on the business from current owners Basalt Infrastructure Partners, as it looks to a create a "leading pan-European, next-generation offshore wind infrastructure services company."
North Star operates a fleet of 48 emergency response and rescue (ERRVs) and service operation vessels (SOVs) from bases in Aberdeen and Lowestoft and employs around 1,400 people, 950 of them in the UK.
Partners Group confirmed there were would be no job losses as part of the transition.
72 people work in North Star's Aberdeen office, and 43 in Lowestoft, while the remainder of its workforce are seafarers.
North Star's ERRV fleet is the largest in Europe and provides crew rescue, firefighting, and other emergency response services to offshore operations in the North Sea.
The company has recently secured a string of offshore wind maintenance and service contracts, including several awards for the 3.6 gigawatt (GW) Dogger Bank offshore wind farm totaling around £360million.
Its business units include offshore wind-focused North Star Renewables and Boston Putford Offshore Safety.
Partners noted the business' "strong infrastructure characteristics with an asset-heavy business model and predictable cash flows," as attractive, in addition to the mandatory requirement for ERRVs and long-term contracts secured in the offshore wind sector.
It also pointed to long-term structural growth forecast in the global offshore wind industry.
The private equity firm said it would work with management on "a transformational value creation plan" aimed at growing the company's offshore wind fleet and broadening its offshore wind service offering.
Partners Group managing director for private infrastructure, David Daum, said the group had extensive experience in offshore wind, making the acquisition "a great fit for our platform-expansion strategy."
In addition to businesses, the equity group has previously invested in renewables assets directly, including offshore wind farms such as Borssele III/IV and several onshore developments in Australia.
"North Star represents an excellent opportunity to acquire a leading energy infrastructure services business that is well-positioned to capitalise on the transformative trends driving growth in the offshore wind industry," Mr Daum added.
North Star CEO Matthew Gordon commented: "We have over 50 years of operating experience and maintain a market leading position for both ERRVs and SOVs. Looking ahead, servicing the offshore wind industry represents a huge growth opportunity for us as the decarbonisation of economies gathers pace.
"Partners Group's operational expertise in that industry will be very valuable as we expand into new offshore wind markets in Europe, which are experiencing similar tailwinds to those in the UK."
Recommended for you

CIP partners with Statkraft on 2.2GW Irish offshore wind