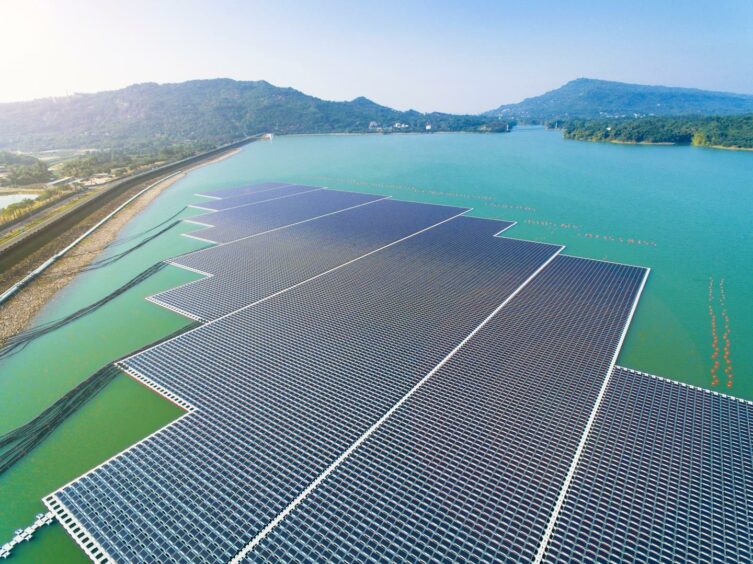 The deal volume for renewable energy assets in Asia more than tripled to $13.6 billion in 2021, as the number of transactions surged by 53% year-on-year to 75. Significantly, large corporate mergers in the solar energy sector fuelled the considerable increase in value, reported Enerdatics, a research company.
The largest deal in the region was Adani Green Energy's $3.5 billion purchase of India's SB Energy Holdings. The deal involved 1.4GW of operational solar capacity and 2.7GW of capacity under development. Another significant acquisition was EDP Renewables' $880 million purchase of Singapore-based solar developer Sunseap, which offers a build, own, and operate strategy for rooftop, ground-mounted utility-scale, and floating solar PV projects. The company has a solar development pipeline of 4.8 GW.
The solar sector dominates the renewables mergers and acquisitions (M&A) landscape in Asia, occupying a 66% share of the total deal volume and a 78% share of the aggregate deal value in the region, in 2021, said Enerdatics.
Transactions for sub-50MW portfolios of assets surged by about 50% year-on-year in 2021, according to Enerdatics data. "This was driven by the need for renewable energy sources to satisfy residential electricity demand. Further, declining installation costs and land availability constraints are also stimulating the growth of small-scale community solar and rooftop PV projects," said Mohit Kaul, founder, Enerdatics.
"Favorable legislative moves by nations in Southeast Asia, such as India and Vietnam, are also driving expansion in the solar business in Asia. The Indian government has set an ambitious goal of 280 GW of solar installations by 2030. To meet this goal, the country has put in place $600 million in incentive programmes to encourage the manufacture of solar energy equipment, as well as capital subsidies, tax breaks, and PPA guarantees for small-scale solar installations," added Kaul.
"Meanwhile, due to the lack of constraints on the capital ownership percentages of power generating assets, the Vietnamese renewable energy sector has become an attractive market for international investors in recent years. Furthermore, strong economic expansion is expected to result in a large increase in the country's energy demand. The country authorised new solar energy incentives in 2021, including improved feed-in-tariffs (FiTs) and the ability for rooftop solar providers to sell power directly to commercial consumers," said Kaul.
"Another significant development is the formation of strategic relationships in Southeast Asian countries such as Taiwan, Japan, and South Korea, with the goal of developing large-scale offshore wind projects. Oil majors like Equinor and TotalEnergies, private equity firms like BlackRock, Copenhagen Infrastructure Partners, and Macquarie, as well as experienced power utilities like SSE, Iberdrola, and JERA, have formed JVs to establish a foothold in the region," noted Enerdatics.
Government ambitions, such as Japan's goal of deploying 10 GW of offshore wind capacity by 2030 and 30-45 GW by 2040, including floating wind, are driving the development of offshore wind projects in these countries. Taiwan has also announced plans to add 1.5 GW of offshore wind power each year between 2026 and 2031, with a further 15 GW added by 2035.
"Floating solar is another technology being explored for offshore deployment, and it is gaining popularity in nations such as India, Singapore, and Indonesia. Renewables company Sunseap teamed up with BP Batam, an Indonesian project developer, to create a 2.2 GW floating solar project off the coast of Batam Island in July 2021, making it the region's largest floating solar project under development. Incentivising the development of affordable clean energy in areas with limited access to land resources is one of the factors contributing to the rise of floating solar installations in Asia," said Enerdatics.