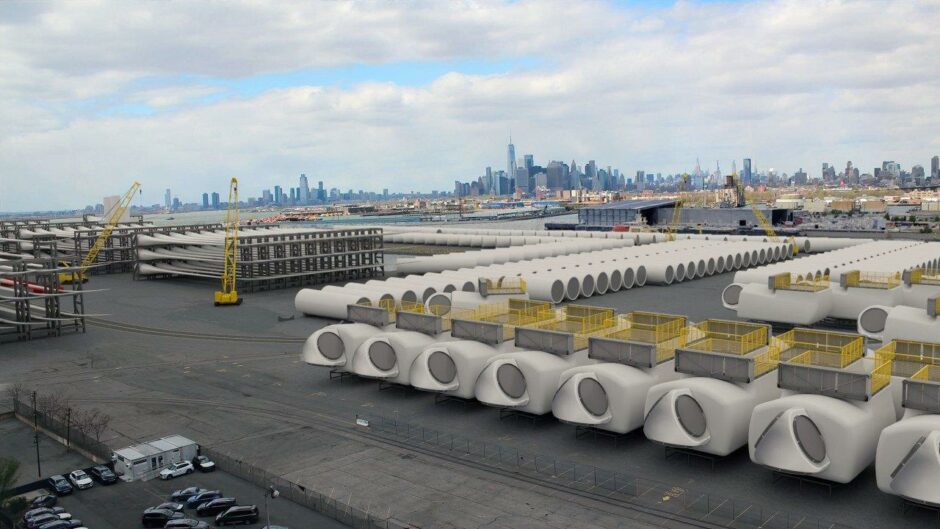 After a decade of languishing in the doldrums, the US offshore wind industry is picking up steam as it races to meet new installation targets set by the Biden administration.
While its onshore sector has boomed to nearly 155GW, as of April 2022 the US has just 42MW of operational offshore capacity, according to the International Renewable Energy Agency (IRENA).
So far, much has been driven by individual states. As of last year, eight east coast states had set their own plans to procure as much as 37GW of capacity to help them reach local renewables and emissions goals.
However, a new federal target set by President Biden last year would see the country reach 30GW of offshore wind by 2030, driving more than $12 billion per year in capital investment – and the race to get there is now on.
There is no shortage of potential. As of the end of last year, the US had around 1GW of fully approved projects with offtake and connection agreements, and a further 11GW with site control and offtake. Another 24GW worth of projects can be realised from leased and unleased sites already in progress, according to the National Renewable Energy Laboratory (NREL).
The most recent and largest of these so far, New York Bight, was held in February and saw the auction of six areas off New Jersey totalling nearly 2,000 square km. 25 companies were pre-qualified, including the likes of Equinor, SSE Renewables and Ørsted – the latter through a subsidiary with a different name.
Ultimately, six companies submitted winning bids, for which they paid a total of nearly $4.4 billion.
As was seen in the recent ScotWind offshore lease auction, these sales are no longer the sole domain of utilities and clean energy pure-plays, and the field is increasingly dominated by energy supermajors such as Shell and TotalEnergies.
Both submitted winning bids as part of joint ventures in New York Bight – the former as part of EDF Renewables-owned Atlantic Shores Offshore Wind Bight, which won the third most expensive site for $780m, while TotalEnergies joined forces with Germany's EnBW to secure the second most expensive site, for $795m.
The largest area, which could host up to 3GW of capacity was won by RWE Renewables and National Grid, for around $1.1bn, while the smallest was secured by Mid-Atlantic Offshore Wind, owned by a fund managed by Copenhagen Infrastructure Partners (CIP).
CI IV is the latest of CIP's flagship funds and reached final close in April of 2021 after raising 7 billion euros. Notably, it is also one of the only successful Bight bidders that is not an integrated energy company or developer.
It is the third US offshore project secured by the Danish infrastructure investors, alongside its joint venture with Iberdrola to build Vineyard Wind 1 off Massachusetts – the country's first commercial-scale scheme – as well as a lease secured in the New England Wind Development Area.
All told, it offers CI IV the potential to develop at least 3.5GW of capacity on the east coast, positioning it as a major player in the budding industry.
Much has been made of the Bight auction as a vital step to the reaching the country's 30 GW target. However, Rystad Energy says it expects "most of the capacity" awarded in the auction to become fully operational post-2030.
"While permitting processes have been accelerated in the last year alongside the domestic supply chain starting to take shape, several hurdles remain for the winning companies," the energy analyst said in a Bight-focused briefing note.
"Offtake agreements are likely needed through solicitation rounds in the different US east coast states and development consent must be granted by BOEM (Bureau of Ocean Energy Management) with a 2-3-year construction period then needed before an offshore wind farm can be fully commissioned."
The US Builds Back Better
As progress picks up on offshore projects up and down the coast, investment plans are also beginning to emerge for vessels and onshore supply chains.
Construction began last year on the nation's first major piece of port infrastructure, dubbed the New Jersey Wind Port, on the Delaware river, which would see the creation of a heavy-lift wharf for jack-up vessels and a 30-acre marshalling area for component assembly and staging.
Meanwhile, in March, Equinor and BP announced their plans to develop the South Brooklyn Marine Terminal (SBMT) complex in Brooklyn, New York into a major regional hub for offshore wind construction.
Equinor secured rights to the 816MW Empire Wind 1 off New York in a 2017 auction, later forming a development partnership with BP when it farmed into the project in 2020. Earlier this year, the partnership secured further leases for Empire Wind 2 and Beacon Wind, giving the two a total pipeline of over 3.3GW off the state.
They committed to invest up to $250 million to turn the Brooklyn terminal into a "world-class" offshore wind port capable of staging and assembling components for use at the offshore projects and the wider US east coast offshore industry. It will also serve as a base for operations and maintenance once they are online.
A new fleet of wind installation vessels (WIVs) are also on their way, as the offshore drive requires US-built vessels to meet Jones Act regulations – placing an additional bottleneck on an already tight market.
The country's first such vessel, the $500m Charybdis, has been commissioned by Dominion Energy for its Revolution Wind, Sunrise Wind and Coastal Virginia Offshore Wind (CVOW) projects along the east coast. Currently under construction at Keppel AmFELS' yard in Texas, the 144m ship is expected to be sea-ready by late 2023.
Another Jones-act compliant vessel had been proposed by operator Eneti, though plans were scrapped in February, while an as-yet-unnamed vessel commissioned by Maersk Supply Service is being built in in Singapore by SembCorp Marine, with a view to being operational at Empire and Beacon Wind by the mid-2020s. Crucially however, this will rely on US-built tugs and barges to ferry the components from shore.
Other hurdles remain. Projects already in development have faced opposition from local environmental and fisheries groups, and lawsuits could potentially derail even those developments which have offtake agreements in place.
Meanwhile, the Biden administration has so far been unable to pass what remains of its proposed Build Back Better Act and its $555 billion in provisions for climate and clean energy investment, which would be of considerable help to the still nascent offshore sector.
However, a strong pipeline of projects is now on the way, and the government anticipates up to six more potential lease sales by 2025, including the offshore the Carolinas and California later this year, followed by rounds covering the central Atlantic, Gulf of Maine, the Gulf of Mexico, and offshore Oregon.
The jury is still out on whether Mr Biden's headline target may be met. A February briefing from Wood Mackenzie said that up to 34GW capacity could be in place by end of decade, owing to renewed support from Washington.
Rystad Energy is more bearish, noting that: "Although leasing activity has ramped up under the Biden administration, with six more auctions planned between 2022 to 2024, the supply chain constraints, mainly due to the Jones Act requirements, will hamper project developments and impede the 30GW by 2030 federal target.
"Our estimates show the US will end this decade with an offshore wind capacity close to 22 GW."
Recommended for you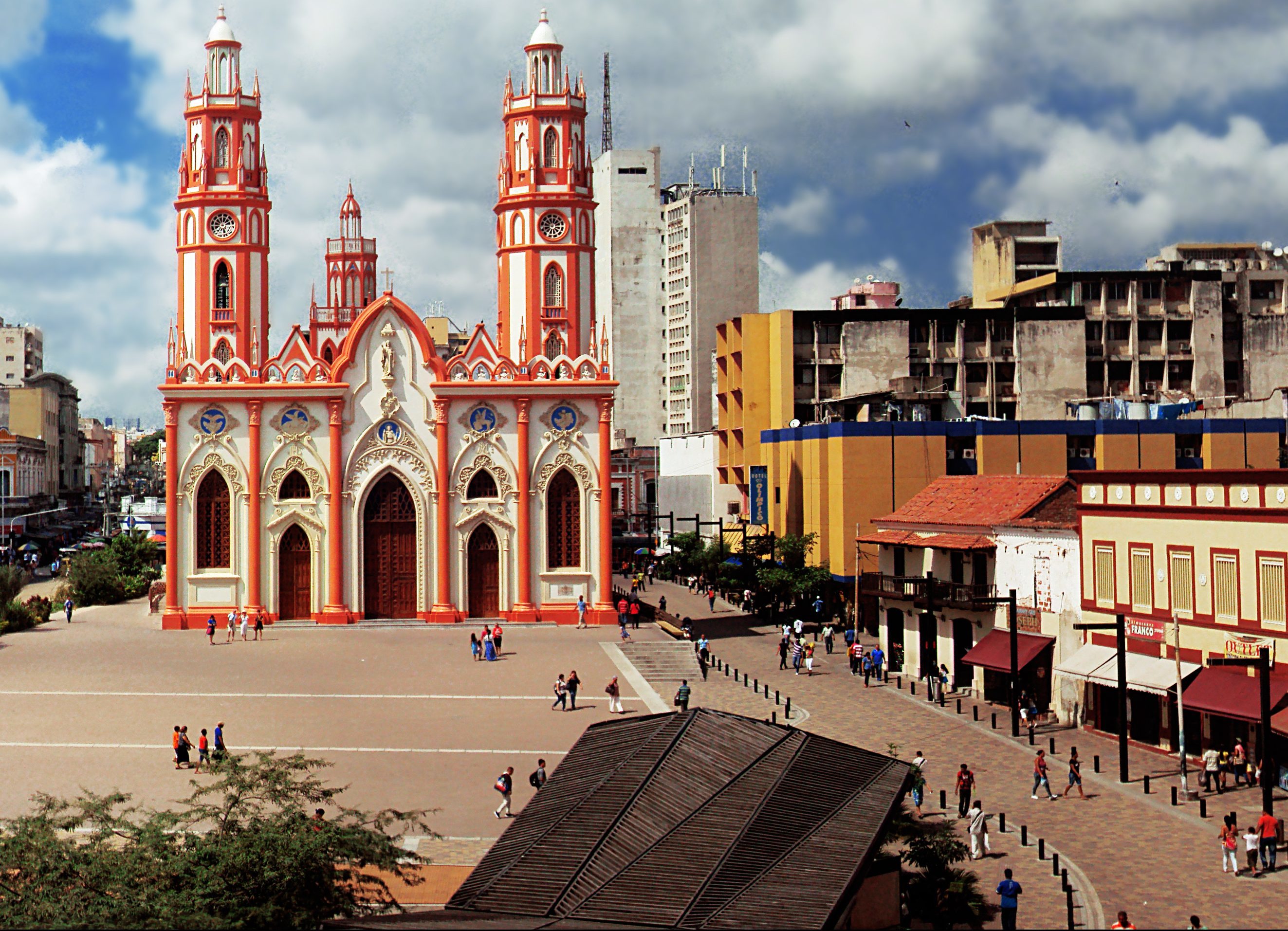 Colombia launches offshore wind round