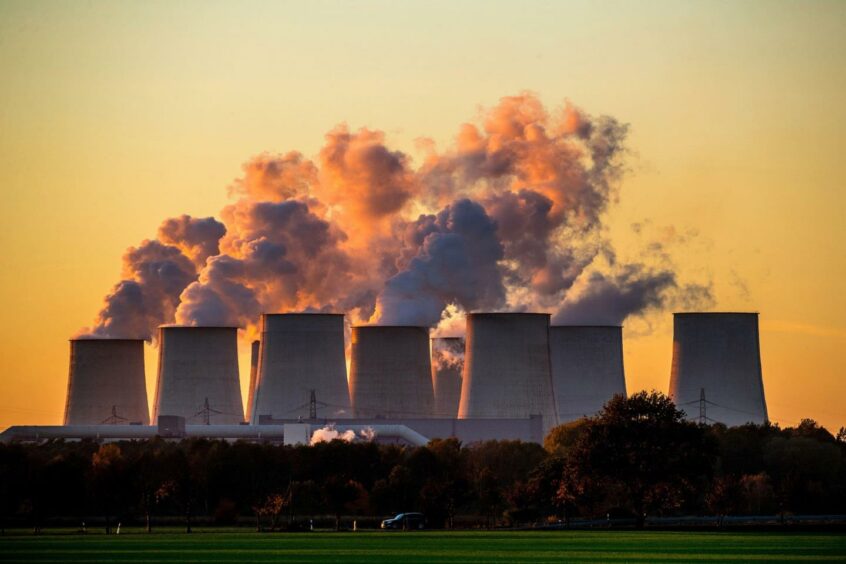 While hydrogen can be used in many sectors, its derivative, ammonia, has emerged as a key tool to provide flexible power generation and integrate variable renewables. Analysis by energy research company Wood Mackenzie shows that a 10% ammonia co-firing in global coal plants would translate to 200 million tonnes (Mt) of ammonia demand, a potential market of $100 billion by 2050.
Thermal generation is the largest source of power and heat in the world today. In 2021, the share of thermal generation was 70% in Asia Pacific, and 50% in Europe and Americas combined. Amid rising power demand and a strong focus on decarbonisation globally, there is an urgent need to replace thermal power generation plants with renewables and battery storage or pair with new technologies such as carbon capture, utilisation and storage (CCUS) to abate emissions. A quick replacement of these thermal power plants will be costly as the thermal fleets in several countries still have many years of useful life, said Wood Mackenzie.
With commodity prices at record highs, and expected to remain elevated for some time, priorities have shifted. Security and diversity of supply are front of mind for policymakers. Any progress in reducing reliance on single fuels or single suppliers is becoming important. The ability to co-fire ammonia or low-carbon hydrogen in thermal generation is an increasingly attractive proposition, even if costs may be higher.
Speaking at the APPEA conference in Brisbane today, Prakash Sharma, Vice President of Multi-Commodity Research at Wood Mackenzie said: "The possibility to burn low-carbon hydrogen and ammonia in thermal power plants provides countries with an additional tool for decarbonising the power generation sector. This strategy allows for optimisation of power plants, while maintaining grid resiliency and lower carbon intensity of power generation.
"Just a 10% use of ammonia co-firing in coal plants could result in a 50% growth from today to 200 Mt of ammonia demand by 2050, and this is a $100 billion market opportunity. Additionally, co-firing will deliver a 10% reduction in carbon emissions, a strategic benefit in markets with physical limitations to build renewables and CCUS capacity."
While the costs of renewables and electrolysers will continue to decline, resulting in lower costs of production for green hydrogen, the hydrogen value chain, particularly the midstream, is complex as it considers processing, storage, shipping, and reconversion for different carriers of hydrogen and different transportation methods. Hydrogen needs to be competitive at the point of delivery or end use, not at the point of production.
Sharma said: "When looking at power generation, ammonia is one available option to be used directly either by itself or by co-firing with no reconversion cost needed. Our analysis shows on average the delivered cost of low-carbon ammonia to Japan is expected to fall 60% from $1,250 per tonne (t) currently to under $500/t by 2050."
Wood Mackenzie considered both blue and green hydrogen production in Australia, Canada, Chile and the Middle East for delivery to Japan. Ammonia was assumed as the preferred carrier method across all four trade routes as the end-use application for the case study is ammonia co-firing in power plants, and there would be no requirement for reconverting ammonia back to hydrogen.
Japan's power utilities are taking a lead in co-firing ammonia in both coal- and gas-fired power plants. Initial tests have shown encouraging results, and commercial operations are scheduled to start around 2025. South Korea also recently expanded plans to co-fire hydrogen and ammonia in thermal power plants.
Although ammonia co-firing is currently uncompetitive, even with a carbon price, the prospect of rapidly falling costs combined with supportive policies will lower the levelised cost of electricity (LCOE) to $90 per megawatt-hour by 2050, reckons Wood Mackenzie.
As ammonia delivered costs to Japan could fall to $500/t or lower in the long term, ammonia combustion in thermal power plants would become a feasible decarbonisation strategy and comparable to CCUS-paired plants. To support this shift, Wood Mackeznie estimates carbon pricing requirements would need to be $40-$120/t of carbon dioxide equivalent in 2050 for 20% and 60% co-firing shares, respectively.
Sharma said: "While liquid hydrogen offers the lowest cost to reconversion and highest purity, infrastructure and capability is in its infancy. Ammonia, on the other hand, can leverage existing infrastructure and can be used directly in power generation and as a shipping fuel.
"Reaching net zero emissions requires rapid electrification of energy systems through support from hydrogen, ammonia and other green technologies. The entire hydrogen value chain, as well as the end-use application, should therefore be considered when choosing the most suitable hydrogen carrier and supplier into key markets."
Recommended for you

Bangladesh leans to coal power as renewables face challenges