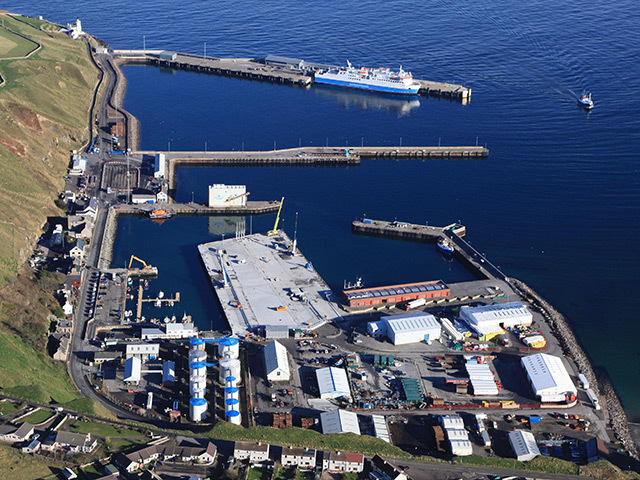 Mainland Scotland's most northerly port is already reaping the benefits of the north's fast-growing energy sector following a £20million redevelopment.
Scrabster harbour said yesterday a prototype tidal turbine had berthed just weeks after the major upgrade at the site was completed.
Scotrenewables Tidal Power towed its SR250 device from Orkney to the Caithness port for operations and maintenance work, making it the first tidal device to use the refurbished harbour.
It comes after NorSea Group struck a deal with Scrabster Harbour Trust (SHT) earlier this year to redevelop the area as a new supply base for the oil and gas and renewables industries. SHT chairman William Calder said yesterday: "It is extremely exciting that the new pier has come into life within the renewables industry so early by hosting an Orcadian tidal device from Scotrenewables.
"Scrabster harbour is ideally placed to capitalise on the marine renewable activity in the Pentland Firth and oil and gas development west of Shetland and this confirms our strategy is the correct route.
"Despite being in the early stages of our redevelopment, we have seen a rise in the volume of oil-related activities over the past couple of months with platform supply and subsea operations vessels for the oil and gas industry already using the new pier, proving our facilities are versatile and suitable for all aspects of the energy market."
When NorSea was drafted in to redevelop Scrabster earlier this year, the Norwegian firm said it could not put a figure on how many companies or people would be based at the port in the long term, but added its nine supply bases in Norway each hosted 40-60 companies and the smallest, in the far north of the country, employed about 30 people directly and 30 indirectly.
NorSea said the northerly "Polarbase", near Hammerfest, had many parallels with Scrabster because of its extremely remote location.