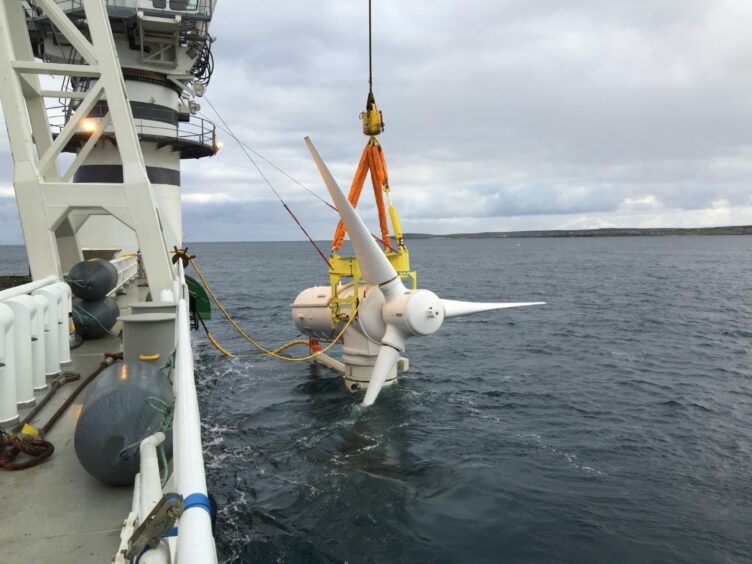 Simec Atlantis Energy has reported making "good progress" on the first commercial-scale tidal array in the world at its MeyGen site in Scotland.
The company reports that the next step in the process is to deliver an additional 28 MW of predictable, renewable power at the Pentland Firth-based project.
The firm has completed resource surveys which provide data that will enable the company to better understand the tidal resource across the site.
Moving into the second stage of the process, Simec Atlantis Energy has appointed Mark Evans as MeyGen's project development director.
Evens has two decades of renewable energy experience, having developed over 1GW in offshore wind projects.
The firm has also announced it has appointed Lumin Capital, an international corporate finance advisory firm, as financial advisor for MeyGen phase 2 to advise on securing the necessary financing for the project.
In October 2022, Simec Atlantis Energy successfully deployed an acoustic Doppler current profiler ("ADCP"), a tidal flow measurement device, at the MeyGen site.
The ADCP will be deployed for a month to record a full lunar cycle's worth of data.
The company has combined the fixed deployed ADCP with vessel-mounted ADCP surveys to better understand the variable flows across the site.
The project is on track to achieve financial close of the MeyGen phase 2 project in 2024 with operation starting in 2027.
Earlier this year the Edinburgh-based firm sold a majority stake in its Advanced Tidal Engineering and Services division (ATES) in a management buyout for an undisclosed sum.
The company said it was "committed to delivering the maximum return" for its shareholders while focusing its efforts on the development of the MeyGen site.
this followed Simec Atlantis Energy winning backing for the world's largest tidal array in the UK Government's Contracts for Difference auction.
The deal enabled Proteus Marine Renewables to grow its product and services offering with a focus on tidal energy.
Simec Atlantis Energy has a minority stake in the renewables firm and has agreed on contracts to ensure the provision of ongoing services that will allow Proteus to provide continued support to the MeyGen operating tidal array.
Recommended for you

Orbital Marine to help unlock Canadian tidal stream project