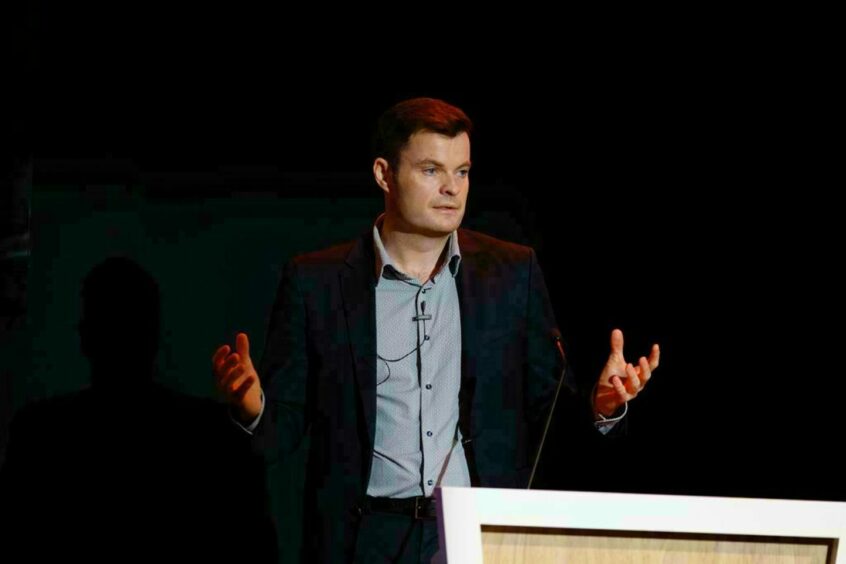 With an increase in the tax imposed on North Sea oil and gas is considered "inevitable", a speaker at a business event in Aberdeen called for the north-east region to be recompensed with a green free port to ensure jobs are retained and the transition to low carbon energy is achieved.
Managing partner at communications firm True North Geoff Aberdein said a decision on green freeports in Scotland was "imminent".
Speaking at the launch of the Aberdeen and Grampian Chamber of Commerce's 36th Energy Transition Survey, he said the North East Scotland Green Freeport bid had many strengths, but that these were also considered weaknesses.
"The fact we are already a global hub, the fact that we already foster an innovative environment and that we have created high value jobs may not be scored as heavily, because they are looking at new additionality – I think that is mistaken," he said.
The long awaited decision on where the two green freeports will be based has been delayed by the recent political turmoil in Westminster, despite Scottish Secretary Alister Jack revealing more than a month ago that a decision had already been reached privately
Campaigners in both the north-east and the Highlands have waged a vociferous campaign to win the status which comes with tax breaks on investment and jobs.
He said:"We are facing a budget in which it is likely there will be an oil windfall tax.
"If I was engaging in a political strategy where I was about to extract further revenues from the north-east of Scotland, I'd be thinking how do we we offset that, how do we give them something in return?
"A green freeport would be a pretty good start."
Nor does he think the region should stop pushing for the status, if other areas are made green freeports.
He said the group leading the bid should press for a solution recently called for by the Press and Journal, which is to go ahead with three green freeports.
He said: "If we are rejected I don't think we give up there – I think we have to rapidly respond and encourage, lobby hard for an additional port to be awarded."