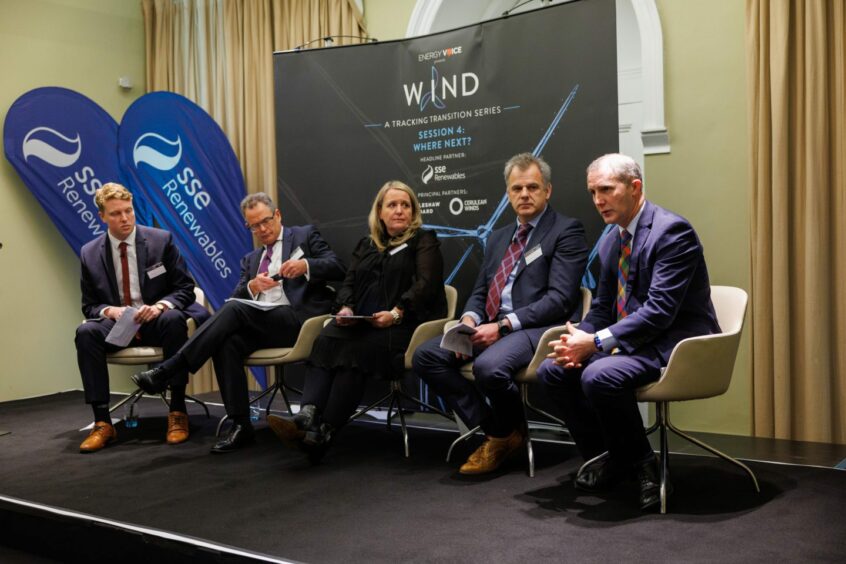 An energy skills passport – that will allow workers to move between oil and gas and renewables – is expected to be fully functional early next year.
Scotland's cabinet secretary for net zero and energy, Michael Matheson, told an Energy Voice event that that long-awaited document will be up and running by the first quarter of 2023.
Calls for a skills passport, seen as a key lever in ensuring oil and gas workers can be part of the energy transition, have been knocking around for the "last 10 years".
And Mr Matheson says it's now a "nut that can be cracked", following progress made at a recent skills summit in Aberdeen.
He added: "We will have a skills passport process in place before the end of this year, and I expect to have it in its fully functioned state by the first quarter of next year. We need to move on with this.
"But let me just give you an illustration of part of the challenged here. We cannot operate in isolation in the UK; we need to recognise there are huge ambitions within Europe to take forward renewables on a scale that previously was not there.
"So there are going to be huge demands, and we're part of that market. So it won't just be demand for skills on building out projects, it will be demand for skills on the component parts that go into projects, and even raw materials."
Mr Matheson was speaking at Energy Voice's offshore wind event in Edinburgh on Thursday, which also featured Gregor Alexander, finance director at green energy SSE.
He says the green energy giant is seeing a "huge demand for people", as the UK's plethora of renewables projects begin to gather pace.
Mr Alexander said: "Attrition rates are going up as people move around. ScotWind has been a great innovation and opportunity for people; but you need people.
"Therefore, for us, how we retain our best people is really important. There's some great initiatives where we're bringing people through, we just need to bring them through quicker."
Sarah Baillie, Addlesahw Goddard's planning and infrastructure consenting team lead in Scotland, also spoke of the dearth of skills currently hampering the energy industry.
She said: "There is a constraints on planning resources. The number of planners has fallen by over a third in the last decade. So how are they going to cope with all these different applications and opportunities? That is my concern.
"It will lead to delays, and that will affect investment decision, and we'll miss opportunities and targets."
Despite the numerous challenges that need to be addressed, Dan Jackson, founding director of offshore wind company Cerulean Winds, highlighted the enormous opportunities open to Scotland.
Cerulean is one of number of bidders in the INTOG leasing round, designed to facilitate wind farms that will be used to power North Sea assets.
Mr Jackson said: "We have at the moment, the oil and gas industry collaborating with the renewables industry, to decarbonise the oil and gas industry. There are so many nuances to the development of a scheme to meet the requirements. That's two major industries coming together."
He added: "It's now about people, investment cases and what will be done where and when – that's the stage we're at. If we have this event again in three years time, I think there will be huge turbines being built in Scotland."
Watch the full Wind – A Tracking Transition series here.
Recommended for you

50 jobs promised as NnG opens Eyemouth O&M base