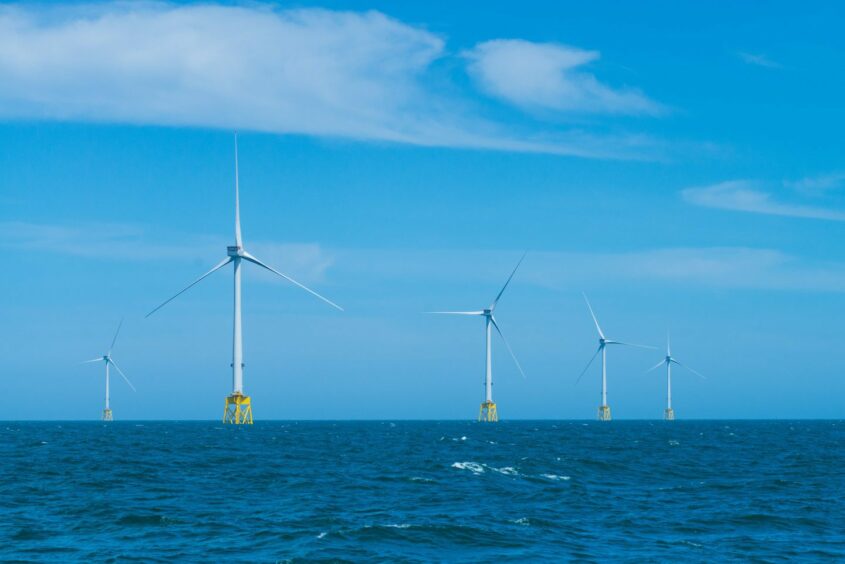 The Department for Business, Energy and Industrial Strategy (BEIS) says it was dreaming of a green Christmas this year as the 25th of December 2022 has been dubbed "the greenest yet."
Between January and September this year, the UK installed 3 GW of new renewable electricity generation capacity through three new offshore wind farms and 95,000 solar installations, according to BEIS.
The UK government says that 40% of our power comes from cleaner, and often, cheaper renewables, which is a 7% increase from 2010.
The UK currently has 13.1GW of offshore wind installed, enough to power nearly 10 million homes and there is another 6.4GW of power production currently in construction which is set to come online by the middle of the decade.
The Government and industry have invested £90 billion in renewable energy since 2012, during that time, the cost of offshore wind power has fallen by almost 70%, while gas prices are at a record high, according to government calculations.
Despite government investment, the Association for Renewable Energy and Clean Technology fears millions of pounds worth of renewables investments are at risk as a result of the controversial electricity generator levy.
The trade body has said that the windfall tax on green energy producers will impact the UK's energy security, hit bill payers, and act as a drag on the net zero push.
We're dreaming of a green Christmas…🎄

The cost of windpower has fallen by around 70% since 2012 while gas prices are at record highs.
We're generating more electricity from cheaper, cleaner renewables and this Christmas could be the greenest yet 💚

https://t.co/RYUnhLXdiw pic.twitter.com/fFaK1IaE0r

— Dept for BEIS (@beisgovuk) December 23, 2022
A Government spokesperson said: "We certainly have not been Scrooges this year when it comes to rolling out renewable energy around the UK.
"It's glad tidings all round with a bumper amount of green energy generated this year, more than enough to power the oven for every household in Scotland's turkey and cook one billion pigs in blankets in the newest craze of 2022, the air fryer.
"Giving the gift of energy greener than a panful of brussels sprouts may be considered an underrated Christmas present this holiday season. But while Jack Frost has been nipping at everyone's nose, we're keeping it lit with a secure, warm, affordable and uninterrupted supply of energy for British families."
The government also writes of its £700 million stake in Sizewell C nuclear power station, a facility that it says will bring 10,000 highly skilled jobs and provide reliable, low-carbon, power to the equivalent of 6 million homes for over 50 years.
Recommended for you

Welsh economy to be 'transformed' as two freeports are given green light