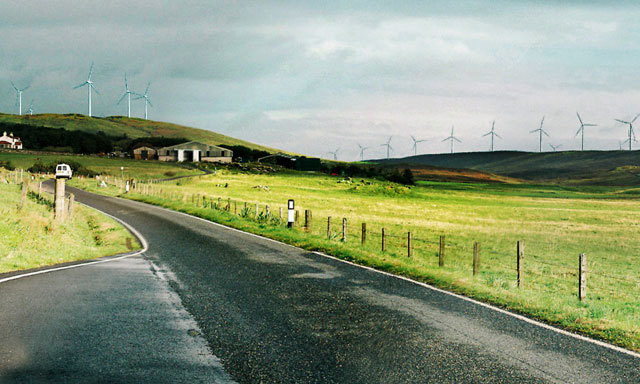 US billionaire Donald Trump has made a fresh bid to argue against the Scottish Government in an appeal over a controversial, multi-million pound windfarm.
The Trump Organisation and the tycoon's Scottish golf resort firm want to intervene in a hearing where ministers are seeking to challenge a judge's ruling over the £556million Viking project in Shetland.
Judge Lord Menzies said the firms would be expected to "make their case" for being allowed into the action before three judges at the Court of Session in Edinburgh on December 3.
The Trump Organisation has already had a judicial review heard, challenging plans for a proposed offshore windfarm in Aberdeen Bay, just over a mile off the coast from their golf course and resort at Balmedie.
A decision in that case is awaited with the organisation claiming that the go-ahead for the project was unlawful.
But the company is now seeking to become a party to the action, scheduled for two weeks in February, after ministers appealed against Lady Clark of Calton's decision in the judicial review brought by Sustainable Shetland against the approval of the 103-turbine Viking project.
The campaign group challenged the decision of ministers to consent to the construction and operation of the windfarm.
During the hearing, it emerged that the developers – Viking Energy partnership – did not have a licence or an exemption in terms of the Electricity Act 1989.
Lady Clark ruled only a licence-holder, or someone with an authorised exemption, could make such an application and it had been wrong to grant consent.
Concerns had also been raised about the impact of the development on the whimbrel, a wading bird, of which Shetland has 95% of the UK population.
The competency argument over applicants for windfarms holding a licence or exemption raised in the Shetland case was also brought up by lawyers acting for Mr Trump in the judicial review before Lord Doherty, which finished last week.
During a procedural hearing in the Shetland appeal at the Court of Session yesterday, Lord Menzies said it was possible there may be one of two parties introduced into the case.
He said applications to intervene in the case had been received from the Trump Organisation and the Royal Society for the Protection of Birds.
The judge said: "I appreciate in this case there are complex issues."
Lord Menzies said he would appoint a three-judge hearing to consider the applications.