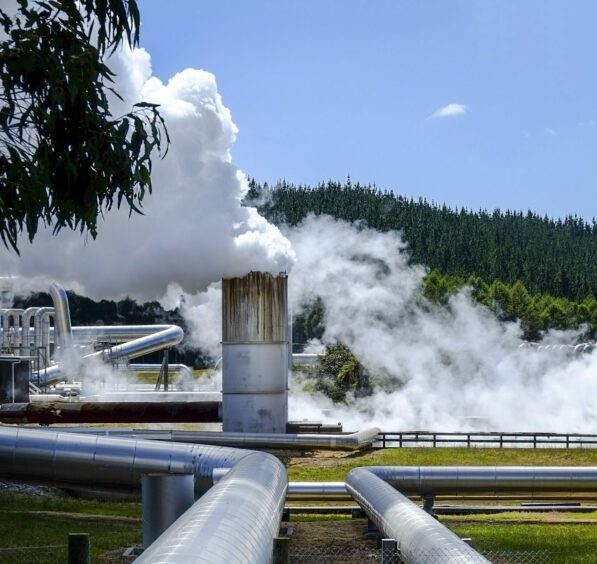 Efforts to anchor Aberdeen at the heart of the UK's burgeoning geothermal energy sector are starting to take shape.
Ahead of a formal launch – slated for Q3 2023 – the Net Zero Technology Centre (NZTC) is putting the finishing touches on its plans for an industry hub to accelerate the development of the technology.
First covered by Energy Voice in November, the National Geothermal Innovation Centre is being developed in partnership with Durham University and Shift Geothermal.
Craig Nicol, project manager at the NZTC, said: "That alliance has now been officially put together, with a heads of terms now associated with it. The centre will act as a standalone entity and we are in the final throes of establishing it currently – agreeing terms, governance, appointing directors and the like.
"Our plan is for the hub to go live within the next quarter; that is the milestone for having a formal launch."
There are hopes the centre will drive forward the development of geothermal technology and regulation in the UK.
By the end of the decade, the renewable technology could provide around 5% of domestic energy needs, rising to 20% by 2050, at which point, if everything goes to plan, the UK will be net zero.
The aim is for geothermal to provide a sizeable chunk of baseload power – as it does in countries like Iceland and the Philippines – covering for fluctuations in the supply of other renewables like wind and solar.
As for basing the centre in Aberdeen, Mr Nicol says the North Sea skills that reside in the city, particularly around drilling, will be vital to the technology's development.
He said: "We've come up with a few different models of how this would work, and the obvious transition across to geothermal from oil and gas, for instance, is the existing supply chain, expertise and skills base that we have in the Granite City.
"That part of the geothermal centre will be best placed in and around where the transferable skills and supply chain are. We do recognise that not all of the required expertise will be from this region, and there will be a hub and spoke setup for the facility, whereby different specialisms will be based in different parts of the UK.
"Durham is a really good example – they've done some fantastic advancement research on geothermal to date and we need to tap into that, as well as using existing skills from oil and gas. There is a mix of things that we need to hand pick from around the UK."
Previously, the North Sea's plethora of offshore oil and gas wells have been highlighted as an opportunity to get geothermal up and running at scale in the UK.
An innovative study, led by CeraPhi Energy, with support from the NZTC and Petrofac, explored whether old wells could be repurposed and used to harness the Earth's natural heat.
"There's actually quite a lot to; it's not simply a case off the oil and or gas recovery, and starting to inject water in it," explained Mr Nicol.
"There are a number of integrity issues that need to be addressed before you can repurpose wells into a geothermal producer. The main one is that plug and abandonment still needs to be done to a certain degree.
"We've come to the conclusion that there is a big opportunity for the repurposing of oil and gas wells, but we're moving on to an onshore demonstrator project."
The scheme, which kicked off last month, is based in England, and is going to produce geothermal energy and heat locally from an existing gas well that never started up production.
"We're excited to get that that done because we're conscious that there's a lot of study work ongoing, but very few physical demonstrator projects that have proved the concept," said Mr Nicol.
Should the project be successful, it could mark a step change in the development of geothermal in the UK, providing much needed impetus.
There is an operational plant already on the go – located at the United Downs site in Cornwall – but little else to shout about, and government support and regulation is still maturing.
Nigel Lees of Shift Geothermal added: "That's one of the reasons for a national centre to coalesce that conversation. There is definitely growing interest from the UK Government, and from opposition parties, about the role that geothermal could play.
"There has been some research done to try and look at the potential, and the Scottish Government is very interested in this as part of the energy mix going forward as well. One of the things for the centre is to bring together industry, academia and government to explore the opportunities for geothermal energy across the UK."
Recommended for you

Spirit Energy CCS cluster in team-up with cement industry