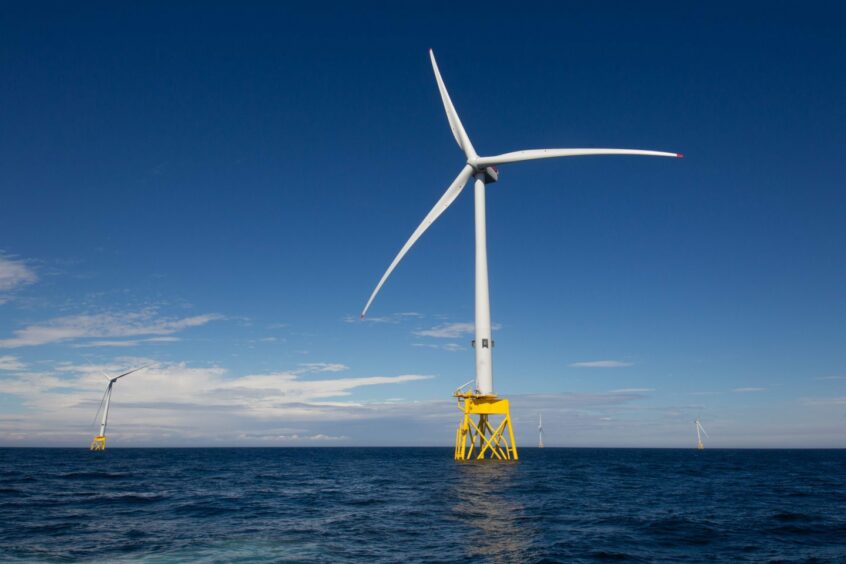 The UK government has set aside more than £3.5 million in funding to limit the impact offshore wind farms have on the country's air defence.
The UK government announced that The Department for Energy Security and Net Zero (DESNEZ) and Defence and Security Accelerator (DASA) have awarded £3.2 million in funding to minimise the impact of offshore wind farms on UK Air Defence.
A further £500,000 competition has been launched which will help companies find solutions to accurately assess the effectiveness of these solutions.
The £3.2m is to be split between two projects aiming to demonstrate technologies that can minimise the impact of offshore wind farms and their interference on defence radar.
The two winners are the Hampshire-based aerospace company, LiveLink Aerospace, which has been awarded up to £1.3 million in funding, and Trelleborg, an engineering firm based in Nottinghamshire, which secured up to £1.8 million in grant funding.
LiveLink Aerospace will look into the radar clutter caused by the rotating blades of wind turbines, something the government says, "Can degrade the performance of air defence radars and surveillance systems."
While Trelleborg's £1.8 million grant will go towards using "advanced materials in wind turbines to tackle radar interference."
Finding security for energy and the nation
The government says that this process will support its ambitions to reach 50GW in offshore wind by 2030, while also assisting air defence and its ability to co-exist with the green energy source.
UK energy security secretary Grant Shapps said: "Putin's illegal invasion of Ukraine has shown us how important it is to power more of Britain from Britain.
"Our offshore wind capability plays a huge role in delivering our energy security, with the world's four largest offshore windfarms in UK waters.
"But with the war raging on, we need to make sure our energy security and our national security remain fully compatible.
"This funding will ensure our offshore wind works alongside our latest air defence technologies – boosting our defences through our military, and by delivering home-grown energy for our homes and businesses."
Wing commander Kevin Walton, co-chair of the Ministry of Defence/Offshore Wind Industry Council Air Defence Mitigation Task Force said: "The MOD is playing an active role in the UK's efforts to build a greener, net-zero future.
"Offshore wind will play a central part in meeting our nation's renewable energy needs and ensuring energy security for the UK.
"Complementing existing RAF work to mitigate the impacts of large-scale offshore windfarms on our current radars and the previous phases of this competition, this 2nd stream of Phase 3 of the innovation competition will play an important part in helping us to find the right combination of future solutions that will enable the long-term co-existence of windfarms and the UK's air surveillance radars."
Recommended for you

WSP reappointed to advise government on the UK's CCUS plans