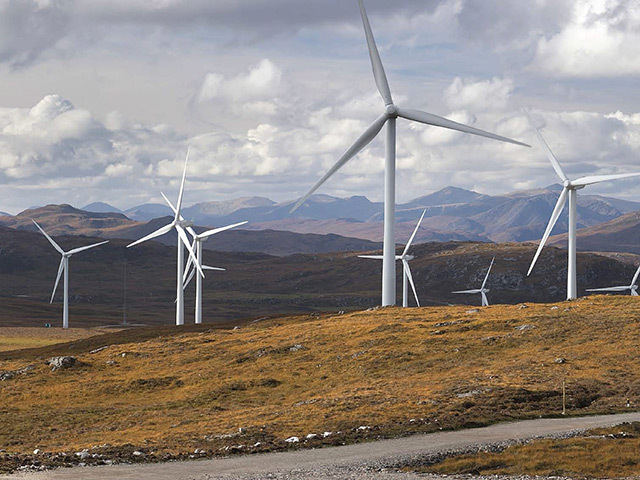 Anti-wind farm campaigners have claimed people's health is threatened by the "march of the turbines".
They claim there is a growing body of international evidence showing devices are ruining people's lives and even affecting the wellbeing of animals.
They have accused the Scottish Government of pressing ahead with plans to generate all our electricity from green sources without knowing the facts.
"It is not acceptable for the Scottish Government to ignore reports of ill health. They must look to other countries and see what is happening to those citizens," said Highland campaigner Lyndsey Ward of Kiltarlity.
Complaints range from headaches to high blood pressure, heart complaints and even cancer. This month a Danish mink farm reported 1,600 animals born prematurely.
Many had deformities, and vets ruled out food and viruses as the cause. Four giant turbines had been erected 360 yards away.
Pat Wells, of Tomatin, cannot see 40 turbines four miles away, but said at times the noise was "intolerable". It could be "an irregular roar, rumbling or thumping noise or a deep flapping", she said.
"We commissioned ClimateXChange to review international research on the health affects and they found no clear evidence of a causal direct link between the operation of wind turbines and adverse health effects," the Scottish Government said.
"In recent years I have become hypersensitive to noise and suffer migraine attacks much more frequently," Wells said.
"At times I have to wear earplugs while gardening in order to shut out the windfarm noise."
A successful anti-wind farm campaigner from Argyll is calling for more research into the health issues connected to turbines.
Two years ago Christine Metcalfe won the support of a UN legal tribunal when it ruled the UK Government had acted unlawfully by denying the public decision-making powers when drawing up the national renewable energy action plan.
The Avich and Kilchrenan community member has been fighting wind farm schemes for eight years and has now turned her attention to the health impacts, compiling evidence from around the world.
With more than 1,000 turbines in the pipeline, Metcalfe said there had been no "checks and balances" on the Scottish Government's renewables policy.
"It has been rushed through without the monitoring that should have been done on the health impact," she said.
Mrs Metcalfe, 71, said: "People are completely unaware that some of the things they may be suffering from are or could be connected to living near to turbines."