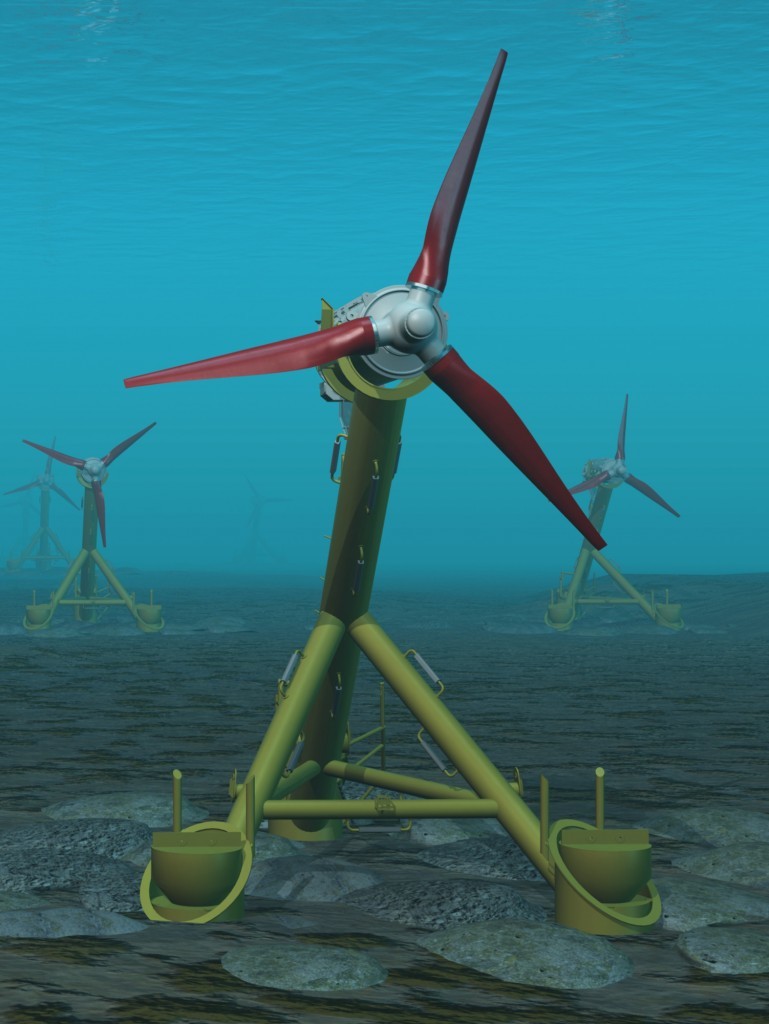 The evolution of technologies that harness the waves and tides for generating electricity is taking longer than hoped and costing more money than expected, a report showed.
Global installations of wave power plants may reach 21 megawatts by the end of the decade, 72% less than originally forecast, according to Bloomberg New Energy Finance. For units that harness tidal streams, capacity may reach 148 megawatts, about 21% less than previously estimated.
While governments in countries including the UK, France, Australia and Canada continue to see the potential of marine energy and provide support for it, the industry has been riddled with setbacks and investor fatigue. In the UK, wave and tidal has the potential to deliver as much as 20% of the nation's current power needs, according to RenewableUK.
"Caution is necessary," said Angus McCrone, senior analyst at Bloomberg New Energy Finance. "Taking devices from small-scale demonstrator stage to the pre-commercial array stage is proving even more expensive and time-consuming than many companies and their investors expected."
Companies including Wavebob Ltd. and Ocean Power Technologies Inc. have either shut down or canceled projects this year due to a lack of funding. Others such as Marine Current Turbines Ltd. and Andritz Hydro Hammerfest continue to scale-up and test devices with the backing of major shareholders Siemens AG and Andritz Hydro GmbH.
Recommended for you

OPEC+ to consider output cut of more than 1 million barrels