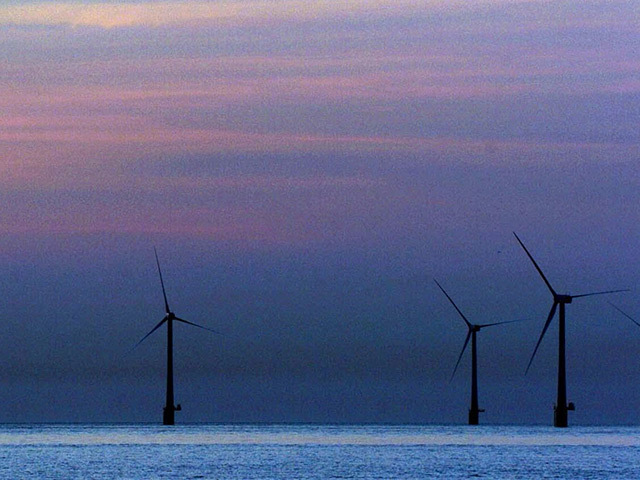 A defiant pensioner has vowed to "sit in front of a bulldozer" to prevent a key piece of infrastructure for Aberdeen Bay windfarm from being built on a former landfill site.
Edna Booth, 82, said she and other campaigners were concerned that work to erect electricity substations at Blackdog would disturb asbestos under the ground and cause a health hazard.
The retired customs official spoke out yesterday after she and another campaigner, Nicola Brown, lost their fight in the Court of Session to overturn a Scottish Government reporter decision to allow the substation plans to go ahead.
Lady Smith rejected their allegation that the reporter did not act legally when he upheld an appeal lodged by developer Vattenfall.
Plans for a substation – crucial for bringing the power ashore – was originally rejected by Aberdeenshire Council.
Ms Booth said: "We are very disappointed because we know there is over 400 tonnes of asbestos lying at that site.
"And if that is dug into we are very worried about the health risk to this village.
"We are not giving up and if I have to sit in front of a bulldozer I will – and I will not be the only one," she added.
"That is how concerned we are. We are not going to just leave it and not do anything."
Ms Booth urged US tycoon Donald Trump to "keep on fighting" against the £230million European Offshore Wind Deployment Centre (EOWDC) which would be seen from his golf resort at Balmedie.
She said there would be no need for a substation if the businessman was successful in blocking the 11-turbine development being spearheaded by Vattenfall.
Mr Trump's organisation has claimed that it was "impossible to have a fair hearing" in Scotland, and lawyers were now preparing to take their challenge to the UK Supreme Court and European courts.
Ms Booth said: "I just hope that Mr Trump will keep on fighting the turbines because, at the end of the day, that is going to help us.
"If you cannot get a substation, you cannot get power into the national grid."
Paul Johnston, vice-convener of Aberdeenshire Council's Formartine area committee, said: "I am disappointed by the decision because there were other options and it did not have to disturb a former landfill site, which is clearly very worrying for people."