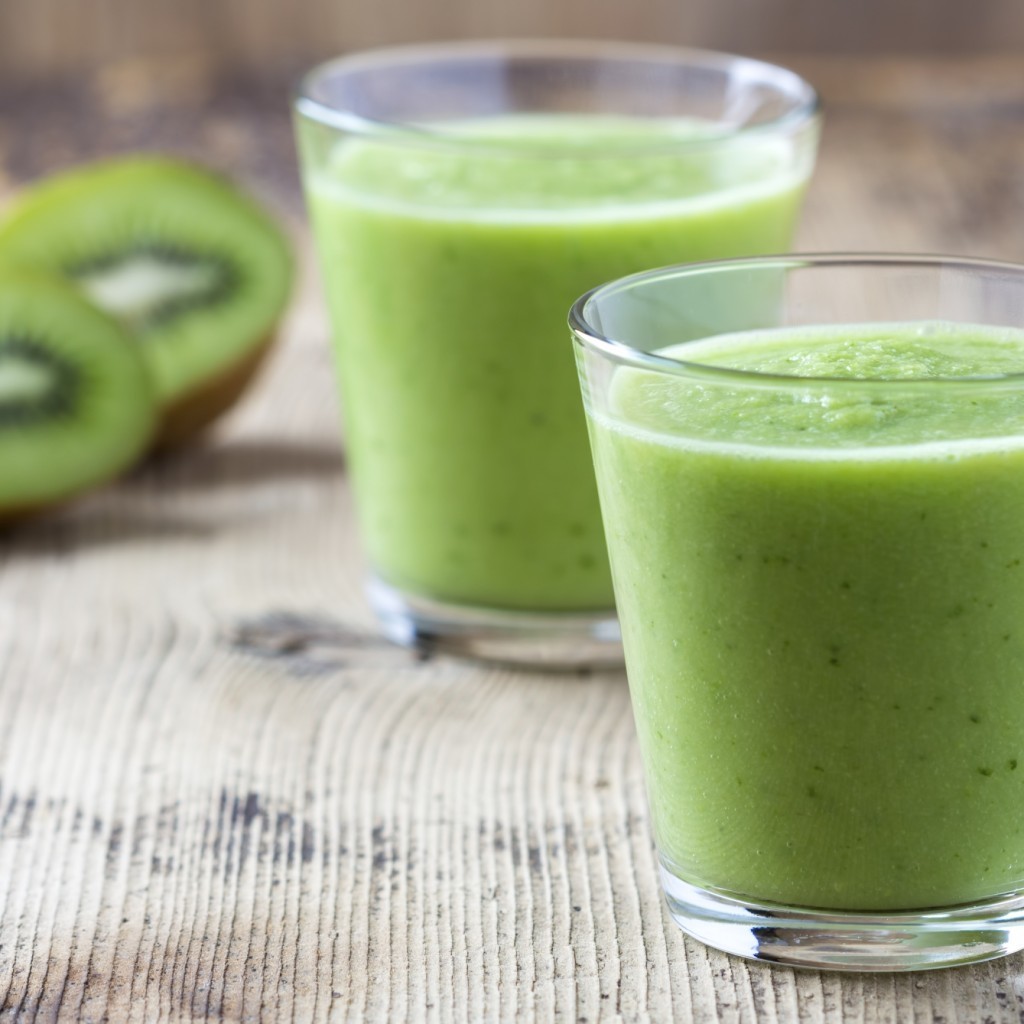 The future of Japan's biofuel industry may be pond scum. Or more specifically, green algae that's swirling around in tanks on a tropical Okinawan island.
That's what Mitsuru Izumo and his company Euglena Co. are counting on anyway. After 10 years developing the algae as a nutritional supplement that feeds the company's $37.8 million in annual revenue, Euglena has been teaming up with corporate giants including All Nippon Airways and a unit of Chevron Corp. for its next phase. Excited investors have driven up the shares more than 2,400 percent since its 2012 initial public offering, the best performance of any IPO that year or since.
"I'm very confident we'll commercialize bio jet fuel by 2020," said Izumo, 35, in an interview at his Tokyo office, while sporting one of his four luminous-green ties meant to evoke the color of the aquatic microorganisms. "We expect the biofuel business to overtake health food, but we don't know yet if this will be in 2025 or 2030. We're still in the R&D stage."
At the Euglena factory on the island of Ishigaki, one of the southernmost in the Okinawan chain, the bright sunshine bathing the half dozen freshwater tanks is creating photosynthesis. It's the energy that provides euglena's nutrition as well as its oil that may someday propel jets.
Seiya Takeda, a researcher there, checks the tanks daily, making sure that moving metal arms constantly churn through the water. That keeps air flowing to the organisms, speeding growth.
Like Children
"They're like my children," said Takeda, clad in a white lab coat and showing off the pools' inhabitants, which have characteristics of both animals and plants. "Sometimes I think they're very cute. Sometimes I think, 'Please grow up faster!'"
In all, euglena has 59 nutrients and is used for drinks, supplements, cookies and other foods, according to Izumo. Like kale, it has a slightly bitter taste and is pitched at health- conscious urbanites: A Euglena health drink in a high-end supermarket can cost more than twice the price of a regular juice. The firm is branching out into other uses, from cosmetics to medical bandages to fertilizer, as well as biofuel.
"I'm really dreaming of making planes fly," said Takeda. "That planes could fly on oil from euglena cultivated by us — that's the stuff of dreams. I'm striving toward making that dream come true."
If anyone succeeds with algae-based fuel, it will probably be Euglena, according to Tomohiko Ikeno, an analyst at Ace Research Institute in Tokyo.
"They have competitors, but they were there before them," said Ikeno, who has written reports on the stock. "The technology coming out now seems to be following them."
First Funding
Euglena President Izumo, a graduate of the University of Tokyo, started the company in 2005 with funding from Livedoor Inc. founder Takafumi Horie, an unorthodox businessman who came to symbolize a new style of Japanese entrepreneurship before being convicted of securities fraud in 2007.
Euglena then drew help from Makoto Naruke, former president of Microsoft Corp.'s Japan unit who started a venture capital fund. It also became the first project of an incubation lab at Izumo's alma mater in 2007. JX Nippon Oil & Energy Corp.'s parent JX Holdings Inc. and ANA Holdings Inc. signed on to help develop the fuel, while Chevron Lummus Global agreed to construct a refinery by 2018.
The government has been "intensively supporting" Euglena's research and development, and airlines throughout the world will be given incentives to move away from petroleum, according to Izumo. A global CO2 emissions cap in 2020 is expected to drive demand for alternative jet fuels.
In the U.S., Boeing Co., the world's largest planemaker, says it's developing a renewable diesel, chemically different from biodiesel. United Continental Holdings Inc., owner of the world's second-biggest airline, is making a $30 million investment in Fulcrum BioEnergy Inc. to help develop jet fuel from garbage.
Controlling Costs
Getting costs down is the biggest challenge for algae-based oils, said Taira Enomoto, a professor of molecular biology at Kobe University.
"Airlines will have an incentive to use biofuel even if it's somewhat more expensive," said Izumo. "We're now working on increasing the scale of production. We need giant facilities to create the tens of thousands of tons required by airlines."
Izumo traces his interest in euglena to looking for a superfood to help the poor in Bangladesh, where the company provides free cookies containing euglena as part of the daily lunch of 2,500 elementary school students. He sees Bangladesh, Indonesia, Malaysia and Africa as potential markets, he said.
Shares of Euglena fell 1.7 percent at the lunch break in Tokyo, compared with a 1.9 percent decline for Japan's benchmark Topix index.
Dry-Cleaning Regimen
Izumo sprinkles his ambitious talk with explanations of smaller idiosyncrasies, like a hole in the company's business card that represents a microscope, and an every-four-days dry- cleaning regimen for his euglena-green neckwear. Innovator and establishment figure, philanthropist and businessman, the differences coexist like his staid suit and standout tie.
"I wear one of these ties every day," he said.
Izumo became such a believer in his product that he wrote a book. The title: "I've Decided to Save the World With Euglena."
Recommended for you

Unite plans 'hard-hitting' campaign to canvass energy workers