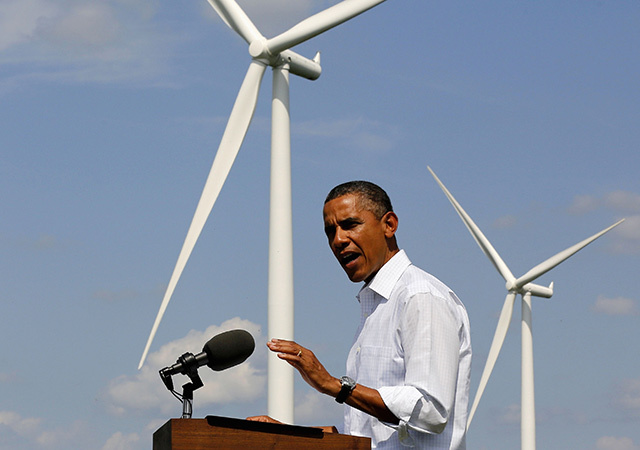 Natural gas, once seen as a clear winner in President Barack Obama's push for cleaner power, isn't looking like much of a champ these days.
That so-called bridge that gas was supposed to be, leading America away from dirtier fossil fuels such as coal and toward renewable power, just got a lot shorter under the final Clean Power Plan released by the US Environmental Protection Agency on Monday.
The agency will reward early investments in wind and solar power to get the nation generating 28 percent of its power using renewables by 2030, up from a previously proposed 22 percent.
The more aggressive goal weakens natural gas's role in America's energy future in favor of a quicker transition to zero-carbon sources of electricity. It's yet another blow for gas producers who've seen prices for their fuel slide amid a glut of supply from shale formations.
"Given the relatively accelerated timeline required to meet the interim target, the so-called 'bridge' has been largely eliminated and replaced by renewables," said Teri Viswanath, director of commodities strategy at BNP Paribas SA in New York. "The industry often emphasizes that natural gas is twice as clean as coal. However, doesn't this imply that it is just half as dirty?"
The final plan is a clear boon for companies such as SolarCity Corp. and NextEra Energy Inc. that have invested billions in renewable generation. Berkshire Hathaway Inc.'s energy unit, Apple Inc. and Goldman Sachs Group Inc. are among US corporations that have pledged to invest at least $140 billion to shrink their carbon footprint as part of a White House initiative.
The EPA is "obviously stressing to get away from coal, but they are also stressing over time to get away from natural gas," said Bob Yawger, director of the futures division at Mizuho Securities USA Inc. in New York. "I am looking at it as bearish in a very long-term kind of way."
For the operators of the nation's power grids, it's potentially a bigger headache. They'll have to juggle the retirement of dependable coal-fired plants while dealing with an onslaught of often volatile renewable power generation and, perhaps, less gas-fired supply to back up the entire system.
"If the population wants to go renewable, there's no reason we can't, but it's going to be expensive and everybody should understand that," said Ed Hirs, a lecturer on energy economics at the University of Houston. "Going full-speed ahead is going to bring with it new problems."
Only 5.5 percent of US power generation comes from wind and solar. Almost a third comes from gas. The country needs gas to deal with the intermittent nature of solar and wind, said Stacy Nemeroff, an analyst with Bloomberg Intelligence.
"The only way to get from here to a lower-carbon-emitting future is through natural gas and natural gas generation," Thad Hill, chief executive officer of Calpine Corp., the largest U.S. operator of gas-fueled plants, said in an interview on Bloomberg Television Monday.
In a conference call with reporters Sunday, EPA Administrator Gina McCarthy said gas will remain a key part of the U.S. power mix while also acknowledging the administration's desire to push the industry toward renewables.
In April, gas produced more power than any other source, overtaking coal as the primary plant fuel for the first time thanks to supplies surging out of U.S. shale formations. Gas prices have dropped 80 percent since July 2008.
"We were disappointed to see the White House perpetuate the false choice between renewables and natural gas," Dan Whitten, a spokesman for America's Natural Gas Alliance, said by e-mail.
"We don't have to slow the trend toward gas in order to effectively and economically use renewables," he said. "In what proportion the sources will be used over the next 15 years will be determined more by market forces than by today's EPA modeling."
Recommended for you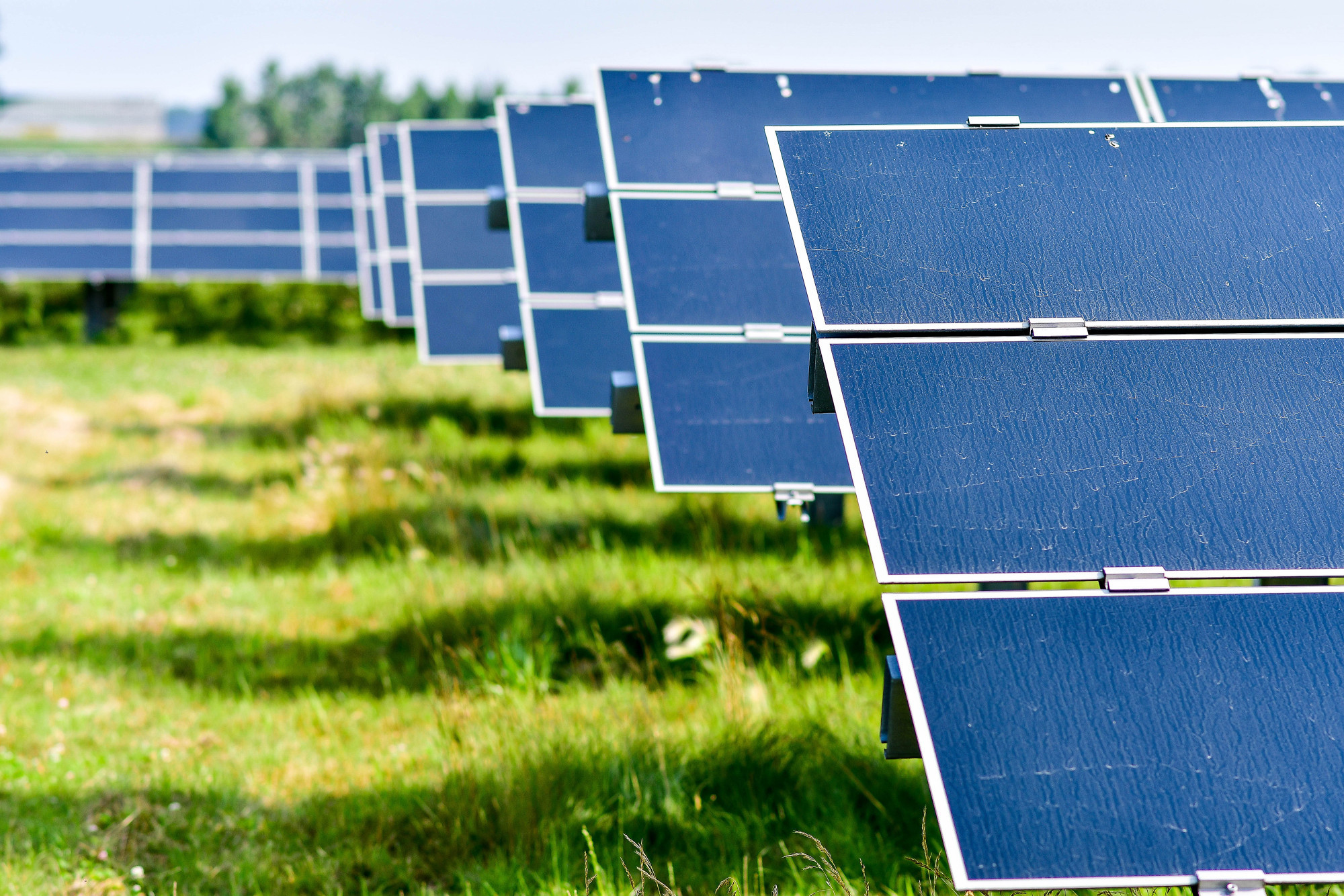 Oil giants join forces to identify best spots for renewable energy projects